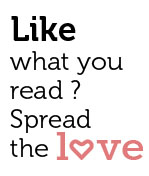 Share
Yes, Goa Wants To Attract International Attention. But Not This Way, Please!
If one party has admitted to paying bribes, the other must have accepted the bribes.  The question is, of course, who dunnit? And can it be proven?
But here's an even more important question: Should it surprise any of us that one of the most high-profile international bribery scandals in recent memory has turned up on the shores of our very own Goa?
The sad answer is no.
With suspicion falling on two former chief ministers belonging to previous Congress-led governments, with the sewer and water project under question expected to continue unabated, and with the current BJP government largely unaffected by the stunning accusations, it's easy to forget a simple but paramount fact: Goa's corruption is still out of control.
"The political reactions in the aftermath of the revelations were nothing but political theatre that has only served to reinforce one point: Both the Congress and BJP are only seeking to point out who is worse at corruption. In the melee the biggest loser is the people of Goa, whose money is being played around with," said Melisa Gonsalves, a political activist in Goa.
So how did our little slice of beachside paradise get embroiled in this scandal of global proportions?
It started when Louis Berger International Inc. (LBI), a New Jersey-based construction management company admitted to violations of the Foreign Corrupt Practices Act (FCPA) and agreed to pay a $17.1 million criminal penalty to resolve charges that it bribed foreign officials in India, Indonesia, Vietnam and Kuwait to secure government construction management contracts.  Two of the company's former executives pleaded guilty to conspiracy and FCPA charges in connection with the scheme.
According to the U.S. officials, from 1998 through 2010, the company and its employees were involved in $3.9 million in bribe payments to foreign officials.  To conceal the payments, the co-conspirators made payments under the guise of "commitment fees," "counterpart per diems," and other payments to third-party vendors.  In reality, the payments were intended to fund bribes to foreign officials who had awarded contracts to LBI or who supervised LBI's work on contracts.
Among these projects lies the Japanese-funded Goa Water Supply and Sewerage Project costing Rs 1082.89 crore, for which the Government of India has been granted a loan of 22,806 million Yen (or Rs 1176.03 crore at today's exchange rate).
Churchill Alemao (a former Chief Minister) was the Minister for Public Works when the project was awarded in 2009-10 and Digambar Kamat was Chief Minister. The two have been questioned and Anand Wachasundar, the project's director until last week, has been arrested.
Digambar Kamat has proclaimed his innocence, denying that the file ever came to him. Alemao on the other hand, has claimed ignorance of technicalities, and that he was not involved in selecting a technical consultant for the project.
Louis Berger International along with several other companies won a contract to be a technical consultant for the project.  For the record, current Chief Minister Laxmikant Parsekar has assured that work on the project will not be affected.
"If it weren't for a lawsuit in the U.S., this information would have not seen the light of the day. Despite both parties being caught in this scandal, the issue will only be misused by the Congress to stall the monsoon session, and by the BJP to salvage their dwindling fortunes in the forthcoming 2017 elections by arm-twisting and leveraging political support from the likes of Churchill Alemao and Sudin Dhavalikar. Do you expect to see even a single rupee being recovered, or a single politician being brought to justice?" said Valmiki Naik a leader of Goa's Aam Aadmi party.
Naik added that only a healthy Right To Information machinery and an independent, strong Lokayukta corruption ombudsman can reveal scams like this in the future. Why have these important mechanisms been systematically rendered useless and impotent by the BJP government? Naik asked.
For its part, Louis Berger International has said that the bribes were paid by rogue employees who have since been sacked. The company points out that the bribery scandal has come to light through its own internal investigations, and that the firm has cooperated with U.S. investigators.
The Goa Water Supply and Sewerage Project is popularly called the JICA project after its sponsors the Japan International Cooperation Agency gave an interest-free loan to the Indian government to execute the project.
It is expected to become the model for realizing the first 24 hours x 7 days water supply service in India, providing "safe and stable water supply and sewerage services" that will meet Goa's rapidly expanding demand.
In Goa, the project has found that only 13% of urban residents have access to a sewage treatment system, much lower than the India average of 28%.
By all means, this is a project that is long overdue in Goa and going by Parsekar's announcement, isn't going to come to a halt.  But what explains the BJP government's enthusiasm in going after the Congress duo, especially when they have proceeded at a glacial pace in probing the mining scam, which everyone knows is of much greater magnitude?
The answer could lie thousands of kilometres from the shores of Goa, in the hallowed halls of the Government of India in Delhi.  The BJP is at the receiving end of opposition pressure over its alleged misconduct in the Lalit Modi scandal, the Vyapam scam and several other debacles, which have put them on the defensive.
Some argue this latest case is really about the BJP getting back at Congress.
How close are the police at clinching evidence against those who are believed to have taken money?
Police sources said that a team is in touch with Indian officials of the consultancy firm who are expected to give detailed sworn statements about who the bribes were paid to and how.
No resolution is expected any time soon, of course, and actual convictions could take years to achieve. It's hard to know what's worse – Indian corruption or the impunity that feeds it.