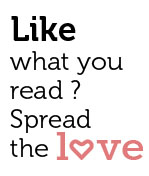 Share
Clearly marking its superiority over others, Grand Hyatt Goa successfully hosted the finest party of the night. The Garden of Dreams set the bar for a mystical night of entertainment, fiesta amidst great fanfare and grandeur. A full house even before the party began, the Garden of Dreams saw participation from the hotel patrons, locals and international and local tourists all raising their glasses to welcome the New Year in style.
This grand, New Year's Eve celebration, was truly an escape from reality, where Grand Hyatt Goa ensured that the guests were transported to a bygone era of unparalleled enchantment through the remarkable performances. The live fountain emerging from the water body at the Garden of Dreams entrance was one of the major attraction along with the zorbing ball that engulfed the magical elf as the guest had a magical walk in. The enchanting décor and set up was a glimpse of another world, with scrumptious canapés served on swings that were dangling from the tree while the candy girls and dancers performed various mystical acts.
The theatrical night started from 9:00 pm and the evening was only whimsical and captivating one that began with an enchanting Queen, who welcomed the guests with her Dark Knights along with grand music. The night aimed to weave a dreamy tapestry of artistry, surrealism and theatrical performance sprawling across the lawns of Grand Hyatt Goa. The audience was amazed with the jaw dropping acts, larger than life performances like 'Silver Strings' – a Violin Girl's Band who played spellbinding music, mesmerizing dance acts by International dancers, progressive electro/house music by DJ Dev who built the night towards a glittery 2015.
Mr. Jaco Le Roux, General Manager of the resort said "We at Grand Hyatt Goa, wanted to give our guests a fairytale experience and after getting non-stop reviews from our happy guests, I'd like to believe we have successfully attained our goal."
The Garden of Dreams is one of the many avenues, owned by Grand Hyatt Goa that aims at engaging with the multitude of people exposed to hospitality sector. Grand Hyatt Goa is the only luxury hotel and resort to ensure over 50 exciting patron-engaging activities in India.
Stilt Walker at Garden of Dreams
Thrilled Crowd at Garden of Dreams
Performers ready to glow in UV Night
'Note: The corner is a regular space where businesses, entrepreneurs and all others with noteworthy projects can 'strut their stuff"