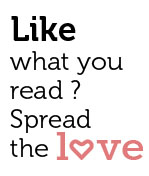 Share
Baby freeze, cure a hip hop move by Shane (pic above)
Their loose-fitting denims constantly tease gravity, clinging to their back sides as if by a miracle. Seemingly charged by an electric bolt, they twist, turn, flip and leap as if their bones were elastic.
Like the threads that hang loosely over taut frames, their nimble craft symbolizes a cavalier loose-limbed attitude that jives well with their electric moves.
When the music starts, their casual sluggishness short-circuits – and the energy comes alive.
"Hip hop is not a style. It's a culture. And hip hop dance is just one of the many elements of this culture," says 22-year-old Shane Benny Mendes, one of Goa's best known B-Boys, or hip-hop aces.
Other elements of this culture are graffiti, DJing, rapping, voice percussions known as beat-boxing, a form of dance called popping n locking, break dancing now referred to as just "breaking", and B-boying, combining all of the above and adding a hefty dose of acrobatics and flamboyance.
In his extra large tee-shirt and baggy faded jeans, Shane breaks into one of his awesome kicks and B-Boy moves, with his bling dog chain flapping about with every move.
There are about 250 hip hoppers in Goa, says Alister Gomes, a top hip hopper. Of those, about a dozen are considered extraordinarily good at their craft.
Shane doing a handstand
(The first dancers in a flash mob doing the flips are hip hoppers)
Hip-hop owes its origins to a sub culture which originated in the tough neighborhoods of New York's Bronx borough, amongst the African American community. Parties by 1970s DJ Kook Herc, in the violent corners of the Bronx, are where hip hop first came to life.
The hip-hop scene in Goa is young, however. The imagination of this first generation of Goan hip-hoppers has been sparked by popular reality TV shows showcasing hip-hop dancing in all its glory.
Alister Gomes is one of Goa's most popular hip-hop dancers and ranks amongst the top 40 in the country. He points out that Goan hip hop is only five or six years old.
"I feel the main factor which introduced hip hop to the Goan audiences was reality television, particularly the show 'Dance India Dance' (on Zee TV). This show really influenced youngsters to take up hip hop. Now, every kid in the block can pull off some cool looking hip-hop moves, even if they don't really dance!" he says.
Like Alister, 20-year-old Edmar, another promising hip hop dancer, owes his interest in hip hop to television, especially a popular international reality show called 'So you think you can dance' on AXN. The former Chowgule college student is a self acknowledged ham who can gather a ring of onlookers around him by breaking out into a dance extempore.
"In school once I was just grooving to 'Yeah' by Usher (An American recording artiste) which was playing on the speakers at Fatima convent school and I couldn't stop myself from putting on a full show, only to realise there was a full circle of students watching and cheering. I won't forget that day," says Edmar, who is now trying to live his dream to dance for a living. He presently teaches at the Tiger Dance Academy and plans to open his own dance academy soon.

(Another terrific hip hop dance video)
Among the schools which have produced Goan hip hoppers are Margao's Srimati Parvatibai Chowgule college, MES college from Vasco and St Xavier's college at Mapusa. A Xavierite himself, Alister's love for dancing began by copying moves of the late Michael Jackson, especially the song 'Billie Jean', when he was six.
"Hardcore" hip hop happened at fourteen. After winning awards for hip hop and performing at various dos across the country, he started teaching at 17 and now runs his own dance academy.
If Michael Jackson propped Alister into hip hop, it was a movie which did the trick for Shane.
"The Movie Planet B-Boy was both an eye opener and an inspiration towards hip hop," he says.
So, in a state which is now a bastion of electronic dance music (EDM) on the one hand and a haven for trance music on the other, what does hip hop mean for these young gangly youngsters with their rakish fashion and attitudes? And how does this first generation hip hoppers see their passion evolving over the years?
Shane sums up hip hop as a way of life.
"We are a bunch of friends (who) just hang out and chill, dance for fun, listen to music. That's hip hop for us," he explains, adding that more word about hip hop still needs to get around in Goa.
"Youngsters dance fusion which is not hip hop. As a dancer you have to be a professional to make you click. When I started off, I practiced two hours a day," Shane says, underscoring the importance of rigour in hip hop, which requires tremendous amounts of practice.
Shane sees a bright future for hip hop in Goa. Students are definitely interested in the craft because a mere mention of either Shane or Dominic, another popular hip hop dancer, starts a full blooded conversation on dance in the colleges.
"It's gonna be massive," says an upbeat Alister.
Considering that Alister's already signed his first Bollywood film as a choreograpger and Goa's own Shane is going overseas this year to represent India in hip hop dance competition, Goa's B-Boys could just be coming of age.
Alister Gomes
.
,
.