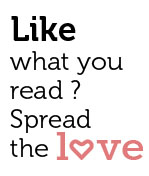 Share
Clive Castelino and Parag Kamat
Charosa Vineyards brought out  its exquisite range of wines at O Coqueiro, Porvorim in Goa today in an elegant setting. Charosa Vineyards is the first Indian Wine Brand named after the Charosa village in Nashik, the wine capital of India.
Charosa Vineyards hosted a sparkling afternoon which was an amalgamation of delightful new–world wines and rich conversations. For wine lovers, it was an expedition into the unique world of wines and the labor of love that went into the making of these fine wines from Charosa.
The menu was designed to complement the selection from Charosa and added a unique taste to gastronomical element at afternoon of fine wine and an interactive wine pairing dialogue that enhanced the experience.
Present at the launch event were Parag Kamat, Chief Operating Officer, Charosa Wineries Ltd along with Clive Castelino, Manager – Training & Corporate Sales.
Parag Kamat
A range of Charosa Wines
For any further queries, please contact:
• WizSpk  Communication | PR  
• Kaumudi Naithani | M: +91 9833931953 |kaumudi.naithani@wizspk.com
• Archana Pradhan | M: +91 9987099265 |archana.pradhan@wizspk.com