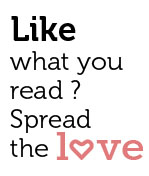 Share
Indian naval forces at a beach exercise
An Independence Day Tribute To Two of Goa's Military Greats
"If you were to randomly select one hundred people, you would find one hundred stories, because everybody, every single person, has a story to tell… We all do something that is fascinating, that is brave, that is something we should be proud of." – From ONE HUNDRED NAMES by Cecelia Ahern.
For today's story for Independence Day, I couldn't select one hundred defence personnel. But I did choose two, (who are definitely not random), as a tribute to all those who protect our boundaries, and let us lead our lives in peace. The stories of these two men are fascinating, brave, and definitely make all Goans proud.
From the Indian Army, let me tell you the story of Col. Manjit Singh Niranjan:
Brought up largely in Goa, Col. Niranjan is a Punjabi by descent. He served in the Army for 25 years, and during that time, rose to the rank of Lieutenant Colonel.
When I went to speak to the colonel, he called out to his young son, and asked him to buy soft drinks. "I won't have anything to drink, thanks," I said, pompously assuming said soft drinks were to be bought for me. "Well, they're not only for you," the colonel assured me. He later carried around a dozen two litre soft drink bottles to the St. Inez parish, for members of the parish who had spent their Sunday morning cleaning the Church for the upcoming feast on 15th August. To me, this gesture spoke both of generosity, and a spirit of tolerance. I wonder if I'd ever go knocking on the doors of a Temple, to offer the people cleaning it, refreshments.
Over the course of his many solemn tales that spanned his years on the peaks and valleys of Kashmir, his time spent in Sri Lanka where the Indian army was deployed to enforce peace in 1987-88, and the time he spent at the Indo-China border, the colonel not once mentioned the personal hardships he undoubtedly faced. But he showed me the picture of a young Sikh soldier who was killed somewhere at the border, and a photo of the soldier's young wife, who was in tears. We are so used to thinking of the Army as a whole, I thought, we don't even think of the individual pain that each soldier/officer goes through.
Bringing me back from my reverie, the colonel continued his narrative. After he was promoted to the rank of Lt. Col., Col. Niranjan was selected as the Director of the first Military Museum in Delhi, a Rs. 3,000 crore project. Although Col. Niranjan didn't say so himself, this sneaky writer found out that the museum is rated as the finest military museum in India, and has even been compared to the Imperial Museum in London.
I asked a close friend of the colonel's, Allan, who was his classmate back in Chowgule's, how he remembered the colonel. "Manjit was always a thorough gentleman. Very dependable. I went to visit him when he was posted at Wellington and Faizabad, and he was extremely hospitable."
Col. Manjit Singh Niranjan
From the Indian Navy, let me tell you the story of Adm. John DeSilva :
Adm. John DeSilva joined the NDA when he was just 17 years old, and served in the Indian Navy for 43 years. When he retired in 2003, he was second in command of the Indian Navy i.e. Vice – Chief of the Naval Staff. He was decorated by the President of India in 1993 (AVSM) and 2001 (PVSM).
When I walked into the Secretariat to interview Adm DeSilva, everyone looked at me suspiciously. I got that "Are-you-sure-a-man-of-such-a-high-standing-has-agreed-to-meet-you-oh-human-with-messy-hair?" look. I tried not to get too nervous though, and waited for him to arrive. Once I started talking to Adm. DeSilva, I realised that the fact that everyone treats him like he's made of glass hasn't given him any airs in the least. He told me the story of the time when he was the Director General of the Coast Guard, which made history by capturing the Japanese Pirated Vessel "Alondra Rainbow" at sea, with all its pirates.
He made me laugh as he told me of the time he saw a beach full of turtles, "not like the two and a half turtles found at Morjim Beach", and went on to tell me about turtles, in a way that was funny, informative, and even inspirational – part of the sea life we need to protect.
I felt I could hardly get a glimpse of Adm. DeSilva as a person in three hours, so I contacted his younger brother, Clifford, and asked him what he thought of Adm. DeSilva as a brother. Said Clifford, "Hey, you can add that that my brother John is the highest ranking Goan in the Indian Navy." "Yeah well I'm not going to add that," I said, "That's kind of the main point of choosing to write about him. But I want to know what you have to say about him as a brother." He replied with, "John is the brother I always looked up to. In many ways, my hero. I'm proud of him, but then again, he's given me good cause."
Adm. John De Silva
And lastly, but most importantly, 'cause I believe these are the people that Adm. DeSilva has influenced and inspired the most, I got in touch with one of his children. His daughter Maryann told me that her father never pressurised her or her brother into "becoming someone" or "doing something" with their lives. "He gave us the liberty to do what we wanted," she said, "but told us that whatever we chose, we had a responsibility to do it to the best of our abilities."
As I was leaving his office, Adm. DeSilva said to me, "But we didn't even have an interview! I only told you stories of the Navy." I smiled. Isn't that exactly what I had gone there for?
***
I went to interview both these men to learn more about their careers. But what they unknowingly taught me was that while achievements are important, the humanity within us is most paramount. Col. Niranjan and Adm. DeSilva have done India proud. And they're also fine human beings. I wish a Happy Independence Day to them, and to all the rest of us they helped keep safe.