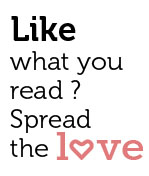 Share
Malegaon town blasts
How A Village Ashram In Goa Contributes To Rising Radicalisation
It might come as a surprise that Goa, a multi-religious state that boasts of its unusually strong communal harmony, is home to an Ashram – the Ramnathi Ashram in the Bandora village of Ponda – which hosts a yearly "All India Hindu Nation Convention" whose unabashed aim is to make India a Hindu Nation by 2025. The convention, which this year was held between June 11 to 17, is into its fourth edition. It regularly passes resolutions proclaiming Hindu exceptionalism and demanding that Hindus be given preference above everyone else.
Ramnathi Ashram is home to the Sanatan Sanstha, whose leaders claim they are non violent but whose members have been arrested for carrying out terror attacks in Malegaon in Maharashtra, and two of whom have died while transporting a bomb.  The secretive Sanstha (organisation) has weathered many storms but is now back in the news after the police arrested one of its members, Samir Gaikwad, for the killing of communist leader and rationalist Govind Pansare of Kolhapur earlier this year.  Two other members of the organisation were convicted of carrying out blasts in Mumbai's Thane area and others were charge sheeted in Maharashtra's Malegaon town blasts that killed 37 people and injured 125, mostly Muslims. And two Sanatan Sanstha members were killed when an improvised explosive device they were carrying exploded prematurely.
"There is absolutely no violence and extremism in our ideology. Sanatan Sanstha is an organisation devoted to the cause of spreading spirituality, as well as committed to the spiritual progress of the seekers," said Nitin Sahakari, a trustee of the organisation.
It's an argument that few are willing to buy and even fewer in Bandora village.
"We are also Hindus. We don't need organisations like Sanatan to tell us what Hinduism is. Sanatan teaches 'something else' in the name of Hinduism, which the villagers are opposed to. Precisely for this reason not a single villager of Bandora is a Sanatan member while its headquarters are situated in their village," said villager Saurabh Lotlikar, who said he was confident the majority of his neighbours agreed with him fully. Lotlikar has been pushing for the ashram to be shut down.
It's not just about one ashram in one Goan village. Our state is far from immune from the sort of radicalisation now sweeping the nation, with an increasing number of Hindus and non-Hindus (see page 19) choosing tribalism over community, chauvinism over tolerance, sectarianism over brotherhood. Yes, the Narendra Modi revolution has its bright spots and moments in the sun with Mark Zuckerberg.  But it also has a dark underside that is making its presence felt in every corner of our nation, including the Goan village of Bandora.
This isn't the first time the village's people have spoken out against Sanatan Sanstha. They did so in 2009 after bomb blasts in Margao, passing a resolution at the village council demanding the ashram be evicted. But then the issue died down, as did the power of the villagers' demands.
Now that things are heating up again, the government is in no mood to listen, with Chief Minister Laxmikant Parsekar saying that an organisation cannot be held responsible for the acts of an individual.
Ramnathi Ashram
"The narrative of 'one nation one identity' does cause apprehension and a sense of alienation among sections of 200 million Muslims and over 27.8 million Christians in the country," said Shyamal Datta, a former director of the Intelligence Bureau, while brushing aside the ability of the Sanstha to win over many followers or be able to spread its wings beyond Western Maharashtra, Goa and some parts of Karnataka.
So where does that leave the Sanatan? Left to defend itself, the Sanatan has accused successive governments, including the BJP, of organising a witch hunt against its members as part of a 'large political conspiracy'.
"The Police have hatched the conspiracy to implicate innocent Samir Gaikwad. It is suspicious to arrest him in such a manner. Earlier, inquiry of many seekers of Sanatan was also conducted in the case of the killing of Dr. Dabholkar. Sanatan Sanstha also faced similar criticism on earlier occasions. However, no output came out of these inquiries," Virendra Marathe, managing trustee of Sanatan Sanstha, said in a recent statement to the press.
To be sure, the organisation's quest to gain traction in Goa is an uphill battle, in large part because of its radical ideology that can even put the RSS to shame. Still, its increasingly noxious venom is very much in line with the intolerance now blossoming in Goa and throughout the country. In a recent editorial in Sanatan Sanstha's mouthpiece, the weekly newspaper Sanatan Prabhat, the organisation nonchalantly asked its followers to kill 'anti-nationals' like dogs.
The Aam Aadmi Party has demanded that the government stop funding such a paper through advertisements.
"By what journalistic standards is the 'Sanathan Prabhat' fit to be called a newspaper? A cursory perusal of said publication will reveal a blatantly right-wing presentation of events and information and special attempts to malign and misrepresent non-Hindu communities, with an obvious intention to create hatred and create fear and psychosis against minority faiths," said party secretary Valmiki Naik.
And here is Nitin Sahakari's response to these barbs: "The very fact that the evil elements are accusing Sanstha and harassing it is ample proof of the growing strength of the Sanstha."
Whether its strength is actually increasing is an open question. But the generalised fanaticism that helps legitimise its hateful message is not.