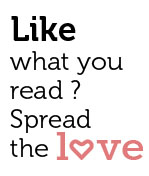 Share
Tallulah D'silva (centre) with participants of Shape China 2015
Ideas for Curing Traffic Congestion and Saving Planet Earth
Shape China 2015- Changing the Way the World Moves
If we want a smart city, as apparently we do in Panjim and other Goan cities, it's time to start thinking about smart transportation. Traffic has become next to impossible in cities around the world, not just impeding the movement of people but also contributing handsomely to global warming and the destruction of our planet.
These were the hard realities I thought about as I embarked on a recent visit to China, where I led a panel discussion on "Ride Sharing" as part of Shape China 2015, held last month in Beijing under the auspices of the Global Shapers Community, a youth initiative of the Global Economic Forum.
The way people travel in a city has radically changed and personal mobility is no longer just about moving from point A to point B. With rapid urbanization, cities across the world are grappling with issues of gridlock and congestion. And with 28 megacities with more than 10 million people -projected to quadruple by 2030 – improving transportation will be the most critical step in creating a people-friendly and sustainable system.
While architecture, without doubt, remains my first passion, urban transport and mobility are topics close to my heart, and I was excited to be selected to lead the Ride Sharing discussion at the 'Future of Mobility and Transportation' session titled 'Changing the Way the World Moves'. The conference in China was organized by Global Shapers' Beijing 2 and Dalian Hubs. I was there to represent the Global Shapers Panjim Hub as its founding curator. The session was ideated by Ford Motor Company, which is doing some phenomenal work in many countries including India, with a focus on sustainability and smart transport. It has initiated 'Smart Mobility' as a first step in its vision to create a smart transportation system. And the icing on the cake was when my name featured as one of the recipients of the Ford Shaper Grant besides the crucial involvement in the session!
I was assigned the task of leading my team in a discussion about Ride Sharing and whether it's a viable solution in Asia Pacific? Is it an option commuters could accept widely?  What is stopping it from being used more?  My team comprised of Ken (Kensuke) Fujishiro, a design professional from Tokyo-Japan, Ashwin Kaja (USA) an international lawyer at Covington & Burling based in Beijing, Ruby Chui a researcher on Consumer Behavior from Shanghai, Zhang Xiaomin a journalist from the local newspaper China Daily, Lea Renleilei from China, Leo from Dalian, Chengcheng Yuan from Dalian and Seymour Lin from Dalian-China.
The discussions concluded with the following insights:
Ride sharing is fun and enriches one's travel or commuting experience.
It allows one to connect to other citizens, meet new people, and bond with the community.
It is a way of humanizing travel where one moves away from solitude to greater engagement with others.
It helps one pursue a less materialistic life, where folks do not feel so much pressure to purchase a car or motorbike, and instead adopt a lifestyle with a lower carbon footprint!
The local taxi service with an App and GPS, called DD (in Dalian) and Uber (in Asia) are worthwhile models of ride sharing and very popular with local residents. This will only get better because it is convenient, safe and economical. The government can do its bit by promoting and making it more mainstream.
There are cheaper options like informal taxis or vans but these need to be brought into the mainstream and supported by the government without too many restrictions and red tape.
Governments can work to change the mindset of citizens and help them avoid succumbing to consumerism, purchasing expensive, gas-guzzling cars rather than using public transport.
Prominent citizens and celebrities need to lead the way and use public transport and ride sharing, as this will help change the minds of others.
Small cities need local solutions like mini buses, taxis, etc, not necessarily large rapid transit buses, and these can be replicated in larger cities.
Non-motorized transport like bus-cycles (fitting multiple passengers, all pedalling!), electronic buses, etc remain unexplored and these can make ride sharing and travel more enjoyable.
Ride sharing using technology to advantage is still in its nascent stage but has great potential to grow and gain popularity.
There are many business opportunities for entrepreneurs to set up unconventional ride sharing models and this remains untapped.
At the end of breakout session, each team leader presented the suggestions and ideas of each group with the aid of a projected word cloud on screen!
The session followed with a short video recording of what mobility meant to each of us and how we see the future of mobility.
I love meeting new people, reconnecting with others I have met at some point and making conversations, seeing the sights and discovering nuances along the ride. Mobility is not just about arriving at your destination. It's also a fascinating journey! And I like the most ordinary of modes – walking, cycling, using the bus, scooter, taxis and ride sharing.
The future of mobility as I see it is a combination of tech integrated non-motorized transport becoming more popular, especially for small and medium cities and those that have heritage precincts (like we do in Goa), shopping streets or hubs, activity nodes, etc. and fast moving models like electronic buses and trams.
I am hoping to see this happen soon as a requisite for the "smart cities" we're striving to build in Goa!
_____
Tallulah D'Silva is an architect and the Founding Curator of the Global Shapers Panjim Hub, an initiative of the World Economic Forum. The Global Shapers Community is a network of Hubs developed and led by exceptional young people determined to effect positive change in their communities, tackling issues ranging from basic amenities, support to startups, garbage, awareness campaigns and climate change.
Editor's note: This story is the latest instalment of the Goa Streets "Give Back" initiative inviting all those involved in efforts to make Goa and the world a better place to share their vision and accomplishments on our pages. Goa Streets welcomes submissions from all those involved in projects to help ease lives, protect the environment, eradicate poverty and disease, or build a more peaceful and sustainable world. If you have a worthwhile cause and something to say about it, email us at streets@goastreets.in, or call +917774009156/+917773927153.