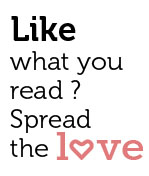 Share
FC Goa toy with Delhi Dynamos in opener, snatch a point against a resilient Atlético de Kolkata in the second match
On Sunday night, Oct. 4 FC Goa, affectionately known as the Gaurs, kickstarted the season with a bang, defeating Delhi Dynamos FC 2-0 in the opener with goals from Souvik Charborty (OG) & Brazilian Striker Reinaldo.
The victory, an effective way to get the football juices of every Goan stirring if there ever was one, was preceded by a glamorous opening display that saw musician Varun Carvalho and troupe signing the revamped anthem 'Dii Tekha Forca Goa' at the PJN stadium.
In their second match of this season's Indian Super League on Wednesday night, FC Goa managed a 1-1 draw against Antonio Habas's Atlético de Kolkata (ATK). In fact, it was a lucky break for FC Goa, which managed to score thanks to a superb strike by Keenan Almeida, cancelling out Arata Izumi's vicious volley in the first half.
More than 18,000 spectators were in full voice for both the matches, creating an electrifying atmosphere at the stadium.
The dynamic duo of Mandar Rao Desai and Romeo Fernandes terrorized the Delhi defence with their trickery and pace in the first match, combining brilliantly to give FC Goa its first goal of the season – that, too, in the 3rd minute.
FC Goa coach Zico is thrilled with the performances of his team in the opening two matches and rightfully so, given his team's early struggles last season.
"We went for a win against ATK and our players gave it their best. However, we got a bit carried away in our quest for a win. There were far too many wrong passes and ATK defended really well," said Zico.
Defender Lucio
ATK vs. FC Goa was a tantalizing spectacle at the PJN stadium Fatorda and Zico's men had an golden opportunity for their first win against ATK after Baljit Sahni was shown red, and rightly so, for a head butt with minimal contact on Grégory Arnolin. The big man from France made the most of it, going down in dramatic fashion that would even put Chelsea's Diego Costa's theatrics to shame. FC Goa turned it on big time against Habas's 10 men, getting in the equalizer in no time. However they could not get the ball past the young and very well performing ATK keeper, Amrinder, for the win.
FC Goa co-owner Shrinivas Dempo, speaking to Goa Streets, said winning and losing is all part of the game but because the finals are in Goa, it would be icing on the cake if his team could lift the ISL trophy this season.
'The fans should own and love the team … Efforts are on to further popularize the FC Goa brand so that people get more involved' said Dempo.
So far, the owners of FC Goa are delighted with fans' response. The entire state is bleeding blue, with football taking centre stage in Goa.
Varun Carvalho, the doc that rocks the flocks in the stadium (in addition to being a musician, he's also a practicing dentist), has also given an FC Goa flavor to his car, with its logo and stickers all over.
"For the next three months, it's all 'Força Goa'. The energy that you get from the crowd at the stadium is simply amazing, the 'Dii Tekha' (Give it to them) chant has also caught on with crowds chanting 'Dii Tekha Dii Tekha, Sodinaka Dii Tekha' (Give it to them X2, Don't Leave Give it to them) even when there is a slight tackle or minimal contact on our players," said Varun.
The Football Dug Out (TFDO), a football group on FB, is also doing their bit to ignite the passion through rallies, screenings and other activities throughout the state.
FC Goa is looking good as the brand of football displayed by Zico's Gaurs this season has been refreshing and, at times, wonderfully exhilarating. 'The Fab 4' of Jofre, Léo Moura, Mandar and Romeo in the midfield has displayed an exciting, attacking soccer that has provided massive entertainment.
Fans of FC Goa turn up in numbers to support their team
Zico however has some serious concerns at the back. The defensive partnership of Lúcio and Grégory Arnolin looks a bit shaky after the first two matches. The defence also lacked pace in the absence of Narayan Das and has made far too many mistakes. If they continue making them against good players, they are likely to get punished.
What has really excited football fans about the ISL is the kind of football on display.
"ISL is a very short tournament and a draw is not good enough. So it's great to see away teams coming to Goa looking for a win rather than parking the proverbial bus, which ultimately results in dull games. Both Delhi & ATK displayed an attacking brand of football and were cracking encounters" said fan Dinesh Vernekar.
Teams ought to play to their strengths and FC Goa's strength is in their attack — plain and simple.
"FC Goa is playing absolutely breathtaking football. They should play with the same energy and Brazilian flair and if they do the trophy will surely be ours. Even if they don't, the effort will still be appreciated," said Jollyn Dsilva, a passionate FC Goa fan.
When you get a quote like that from a lady football fan, you know that things are changing in Goa. It's not just men who have fallen for the magic of the ISL, and that's a great thing. Let's hope the Gaurs continue to entertain and strike down opponents in the matches to come.