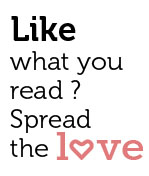 Share
In its fourth edition, the three day, store much awaited music festival flaunted some of the best DJs from across the country and abroad
The first music festival of this year, abortion Oktoberfest Goa 2014 ended on a high note and lived up to its reputation of being one of the biggest home grown music festivals in the country.
The three day, high octane music festival, which was held over the weekend, featured some of the best DJs performing live from across the country and abroad. Gracing the coastal belt of Baga was popular artistes Firebeatz, Gregori Klosman, Matisse & Sadko, Marco V, Tristan Garner, and Arston as headliners at the musical extravaganza.
A huge gathering of EDM fans came in from all over the state and the country. The impressive line-up of artists from India included Abhishek, Pritesh, Sartek and Zedan among others. Goa's very own DJs, Ajit Pai, Usman, Rinton, Mackenzie and many more were also seen enthralling the enthusiastic festival attendees with their gigs.
The festival was organized by Goa based event management agency Bullseye Entertainment. Sharing his thoughts on Oktoberfest Goa 2014, Festival Director, Munna Ruknuddin said "This being the fourth edition of Oktoberfest Goa, as Goans, we couldn't be more proud to bring this event to our state. Each year, we always promise to be bigger and better and this year was no exception."
With some of the biggest international names in electronic dance music performing, the fourth edition of the music festival was bigger and better. But the music didn't stop there. The after parties then continued on all three days at Café Mambo's, Baga where music lovers grooved till dawn to the tunes of Kash Trivedi, Lost Stories and John 00 Fleming among others.
About Bullseye Entertainment:
Bullseye Entertainment is an event management firm based in Goa. A reputed name in the event management industry, Bullseye Entertainment offers a comprehensive range of event management services.
For more details contact: Sean Faia @ 9823206426