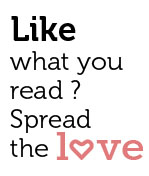 Share
We're Two!
Welcome to the 2nd Anniversary Edition of Goa Streets! It's been a wonderful ride for us these past two years. Producing a newspaper each week is certainly not easy, and the road has not been without its share of bumps (not terribly unlike the roads of Goa!). But when we started, we promised that we'd offer our readers world-class journalism, in addition to weekly, comprehensive listings on everything there is to do, see and eat in this sunny state. We have been true to this promise, and our journalists have worked hard to bring you a worthwhile reading experience. This anniversary edition is no exception. We believe our on the children at the site of the planned St. Francis Xavier relics exposition is an extremely important one – and we hope our words will help spur immediate action. And we hope our story on the trail of black money in Goa and India will contribute to the public's debate on this topic.
Like every other week, of course, this edition also contains stories of a happier nature, from music festivals to fashion to an unusual boat excursion to our piece on Dr. Belinda Viegas-Mueller, a multi-talented psychiatrist who also happens to be an accomplished novelist, cyclist and mountaineer!
Two years ago we launched this venture of ours with a "flash mob" on the Dona Paula jetty that has now become one of the most viewed events from Goa in the history of YouTube. Our iconic image of the "Granny on a Harley" has gone viral worldwide. We've been involved in a great many events these past months – from charitable bazaars to musical performances to various kinds of festivals – and we're happy to report we have not neglected the "entertainment" part of our "news & entertainment" review.
Our approach may have taken some getting used to for some. How can a publication that specializes in telling you where to go for clubbing and cocktails also take the lead in reporting on such issues as mining, Special Status and the economic future of Goa? How does our emphasis on events, parties, restaurants and leisure square with our stories on the forgotten children of Goa, the Canacona building collapse, the state's garbage menace and the trafficking of women and girls in Goa?
This, dear reader, was our idea from the beginning. Yes, many of our readers pick us up for the food/event/nightlife/museum listings. But when you're thumbing through the paper looking for ideas on how to spend your down time, it is our sincere hope that you will also be able to enjoy a good, worthwhile read.
We pay a lot of attention to our website, which has emerged as a key source of news & events in Goa. And we're pioneers in the use of social media in the state, with plans to grow both of these areas.
We'd like to take this time to thank our readers, advertisers, staffers, collaborators and everyone else who has helped make our venture the success that it is. For us, this is a happy birthday, and we hope it is for you, too.