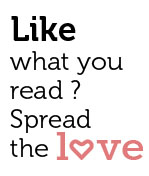 Share
Chakli (Spicy Spirals)
What do Goans love to eat this festive season?
Yes, Diwali is the festival of lights. But it's also a time to indulge in some excellent holiday eating. Below are our favourite culinary Diwali offerings in Goa, recipe with recipes and instructions on how to make them yourself. Happy Diwali, and happy eating!

CHAKLI (SPICY SPIRALS)
Chakli is a crispy, spicy, spiral shaped treat, and a definite Diwali favourite in Goa.
Ingredients
Rice flour – 3 cups
Gram flour (Bengal gram flour) – 1 cup
Udad dal flour (white lentil flour) – 1 tbsp
Butter – 2 tbsp
Coriander powder – 2 tsp
Cumin powder – 1 tsp
Red chilly powder – 2 tbsps
Turmeric – ½ tsp
Asafetida (hing) – 1½ tsp.
White sesame seeds (Til) – 1 tbsp.
Carom seeds (Ajwain) – ½ tsp
Salt as per taste
Oil to fry
Method
Mix the flours, Sieve the flours together, add all the dry ingredients like coriander powder, cumin powder, red chilly powder, turmeric powder, asafetida, sesame seeds, carom seeds and Salt as per taste. Add the butter and mix with the flours. Mix everything well before adding water. Now add a little bit warm water and make a soft dough (dough should be softer than the chapati dough.). Taste dough and season with salt. Mix well. Keep for a while (about 10-15 minutes) for everything to come together. Now knead once more. In the meanwhile, heat oil on a medium flame. Put the chakli dough in the mould. Use the plate with the star design on it. Hold the chakli mould over the frying pan. Hold it a bit high as once the dough drops into the oil hot steam will come up and you can burn yourself with the steam. Press dough and let it pass though the mould as spirals into the oil or you can also alternatively press out spirals onto a baking sheet /plastic cover and then deep fry in oil on medium flame till golden brown in colour. Fry till they are crisp. Put the fried chaklis over a tissue paper so that it soaks extra oil.
Once cool store it in an air tight container.
Can be stored for a about a month if stored properly.
SWEET SHANKARPAALE
Shankarpaale, a very popular Diwali snack, and quite simple to make. This dish has a long shelf life and can last you even up to a month if stored well in an airtight container
The below recipe is for making about 250 gms / ¼ kilo Shankarpaale.
Ingredients
All purpose flour – 1 ½ cup
Semolina – 1 teaspoon
Sugar – ¼ cup
Ghee or butter – ¼ cup
Milk – ¼ cup
Salt – a pinch
Oil for frying
If you want to make about 1kg you need to use
All purpose flour – 6 cups
Semolina – 3 teaspoons
Sugar – 1 ¼  cup
Ghee or butter – 1 cup
Milk – 1 cup
Salt – 1 ½ teaspoons
Oil for frying
Method
Sieve the all purpose flour, add the semolina and salt. Mix well and keep aside.
In a saucepan, take milk and ghee and heat until the ghee melts. Now, add sugar and keep stirring until the sugar melts or up to 1 boil, whichever is earlier.
Let this mix cool down.
Once it's cool, add this mixture to the all purpose flour, semolina and salt mix and start kneading the dough. The dough should be of the consistency of a chapati but will be soft because of the ghee.
Make astiff dough that's easy to roll. Now cover with a moist cloth and let this dough rest for about half an hour.
Make small balls from the dough and roll like a thick paratha. The thicker ones come out soft and crunchy like biscuits and the thinner ones come out crispy like chips. It's a personal choice how you want it. If you want it to be like a biscuit, roll the shankarpaales a little thick. Once you've rolled the dough to your desired thickness, remove the rough edges by using a knife or pizza cutter.
Now cut in to desired shape (usually squares or diamonds). Keep the oil hot and ready in a wok. Keep the flame on simmer when you add in the shankarpaale diamonds and let it be there on sim for a minute or 2. After this increase the flame, so that the dough gets cooked properly inside out when on sim. You must do this when you are rolling out thicker shankarpaales. Deep fry till it gets golden brown color. Allow it to cool down and then store in an air tight container or zip lock bag.
Vatana Usal
Another wonderful, spicy dish for Diwali, and a definite Goan favourite.
Ingredients:
Yellow & green peas (dried) – 2 cups
Onion – 2
Garlic – 2 pods
Tomato – 2
Tamarind – small lemon size (soak in water)
Chilli powder – 1 1/2 tsp
Turmeric powder – 1/4 tsp
Goda Masala – 2 tsps
Garam masala – 1/4 tsp
Cilantro – for garnishing
Salt – to taste
Method:
1. Soak the green peas overnight. Pressure cook them, taking care not to over cook it.
2. In a pan add oil & saute the thinely sliced onions till their almost brown. Then add the minced garlic & saute for 2 mts.
3. Now add the chillie powder, turmeric powder & mix it well. Now add the finely chopped tomatoes & tamarind water.Stir it all well & cook this on a medium flame till the tomatoes are mashed up & masala leaves oil.
4. Now add the cooked peas, goda masala, garam masala & salt. Mix everything well & add water to bring it to a desired consistency. Bring it to a good boil.
Garnish it with cilantro leaves & serve hot with pooris or rotis!