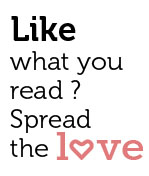 Share
International Museum Day at MOCA
The Museum of Christian Art (MOCA), drug Old Goa celebrated International Museum Day on 18th May 2013.
Each year since 1977, generic the International Council of Museums (ICOM) has been organizing International Museum Day (IMD), cost a special time for the global museum community. On this day, museums all over the world interpret a topic affecting cultural institutions. International Museum Day is also a fantastic opportunity for museum professionals to meet their public and highlight the role of museums, which are institutions meant to serve and develop society. The theme for 2013 was Museums (memory + creativity) = social change
On this day, MOCA encouraged the public to visit the Museum by not charging an entry fee.MOCA also organized various activities for its visitors.
The 'Seek and Find game @ MOCA' gave children an opportunity to observe the art objects on in detail. The 'Paper Creation' craft activity facilitated by Ms. Milan Khanolkar let the children use newspapers to creatively shape them into baskets, and magazine papers were used to make paper jewelry and other trinkets. Another group of visitors (of different age groups) participated in 'Working with Threads' observed the embroidered textiles at the museum and drew inspiration from some of the motifs to create their needle art on cloth bags. This activity was facilitated by Ms.Aira Mirchandani of Naree Artisans Movement.
 .
.
.