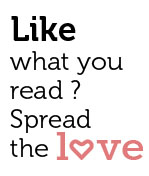 Share
An Extraordinary Display
At Galleria by Streets
Dr. Nandita Desai is a wonderfully talented artist from Mumbai who just this past week won the prestigious Prafulla Dahanukar Art Foundation's Emerging Artist Reward Scheme Contest 2015 for Mumbai City in the category of painting. Nandita's exhibition "Beyond The Canvas" is on display through April 3 at Galleria By Streets, patient at the Goa Streets headquarters on Chogm Road in Sangolda.  It's a rather extraordinary presentation. We hope you stop by! Open Monday through Saturday from 10 30 AM to 6 30 PM. Below, Nandita explains the thought processes and inspirations behind her show, find which features painted furniture, clothing, jewellery and lamps, in addition to sculptures and paintings of various types.
Mixed Media Art
I have the most fun, and bursts of creativity, while painting my mixed media collage pieces.  I sit with my photos, scraps of paper, fabric, glue, gesso, bits of my old paintings and just go a little wild.  Ink is splashed on the canvas, oils meet it, acrylics are not left behind, gesso is everywhere and as if organically, with a life of its own a mixed media piece is created.  Unlike a painting which is planned, structured, drawn and balanced, my mixed media work is spontaneous and a little bit crazy.
Vintage Art and Furniture
To me, vintage furniture and artefacts are like old wine – mellow, churning, elegant and irreplaceable.  Finding an antique or vintage piece is like searching for an archeological treasure – it looks unspectacular, covered in age old grime and yet almost peeping, from behind the dust curtain its beauty shines softly.  I discover, clean and treat the piece and then think how should I paint this? My table and its trunk of "blue ladies" is reminiscent of an old haveli with ladies draped all over the structure.
Vintage art was created also with using old print, printed collages which were painted and old sleeper wood frames.  I discovered an old door with railway sleeper wood at an antique shop.  It was decrepit and shabby – but after restoration and golden creepers painted on it, it came back to life!
Oil Painting
As children we start writing with pencils and so I thought my artistic journey would start with pencils, crayons, waters, acrylics and then oils. But then I found myself jumping straight into the oil, linseed, and turpentine cauldron.  I paint for me first and then for any other purpose, cause, or exhibition. That's where the satisfaction lies – it's mine, I created it.
Lounge wear
I like comfort in my dressing, with clothes that breathe. Cotton, mul-mul, silk, linen all are my favourites.  I paint my comfortable lounge wear to match specific pieces of jewellery.  The painted clothing is in harmony with its neckpiece – so that the jewellery and the dress are one entity!
Buddha Sculptures: The  'Journey'
The 'Journey' is a series of 9 wooden sculptures inspired by the renunciation and journey onto a spiritual path by the Buddha.
The long flat sculptures symbolize both his actual journey on foot and his flowing spirituality and movement of his journey.  The twigs, bells, bowls and birds are all part of his oneness with nature and his truth found within.  The tree is symbolic of the Bodhi tree under which he gained Nirvana.  The large sculpture celebrates his existence, yet, according to his desire for not being worshipped does not idolize him or deify him.
I chose an old (150 year old!) tree to create these sculptures for their sheer aesthetic beauty and naturalness and to symbolize the truth that the Buddha found in simplicity, nature and the oneness of being.
Jewellery
The idea of art in jewellery first struck me when I saw Anjolie Ela Menon's painted pendant. The idea was further enhanced by Ms. Poonam Soni's Gaudi inspirations.  Yet, as always, I wanted my necklace to be hugely personal and unique.  I started searching for ideas from the vintage pieces in the nooks and corners of my favorite haunt – the Chor Bazar in Mumbai.  From Vintage brass chains, panchdhatu pendants, old brooches and photographs I gathered them all.  I want my jewellery to reflect who I am – a person who loves art, all things organic and natural and hand-made and of course …… Vintage! From hand-made ceramic pendant, to pure glass, to cool white hand-cut marble, to paper to fabric to natural beads to laser cut wood, to solid wood pendants, to semi-precious stones, to real silver – I created, cut, pasted, served and painted my heart into my wearable art!
Every piece is hand crafted and or hand painted and each jewellery is different from the other.  They are all be-spoke and no two are absolutely the same – much like the humans that inhabit our earth.  Different and unique yet belonging to one family!
Wear my pieces with elan and attitude – it's you who will make them sing!
Lamps
Light has always fascinated me.  I read with interest "In praise of Shadows" by Junichir? Tanizaki.  It's about the play of light and the beauty of reflection and shadows.  We use light in all our festivals and in our homes.  Could I make this source very personal – could I hand paint it?  I sourced old brass wonders at a lamp shade dealer in Marve.  Tucked away under loads of rubble and fabric, they stood forlorn and forgotten.  They were the beginning. I went on to discover old glass coloured bottles, hand-made ceramics and felled trees I could transform into lamps.  They were cleaned, polished, and given a new avatar while retaining their old quirkiness and special integrity. I then sourced the fabric for the lamp shades – they were then all custom made. Later came the finale – all shades were scrutinized for inspiration and were painted or hand crafted with embellishments.  Enjoy my journey into the world of unique lamps and light up your homes.