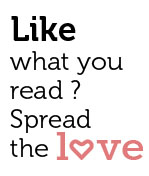 Share
.
Shigmo Springs Goa to Life
First we burst into a riot of colour. Then deafening cymbals, festive drums, carnival-style processions and tableaux rock our state, as Goa celebrates the festival of Shigmo or Shigmotsav.
Sure, the spring festival of Holi is celebrated throughout India, and Shigmo is essentially the Goan version of it. But there is something extraordinary about this particular festival – with ancient and modern influences combining to create an explosion of artistic jubilation.
Lavish parades, intricate floats, drums and brass bands are some of the outward manifestations of the celebration that began March 27 and goes on for 14 days. But the significance of Shigmo extends well beyond rituals; its unique traditions speak volumes about what Goa was like before the arrival of European colonialists, and about Goa's identity as a post-colonial melting pot of three great religions.
Indeed, you don't have to be Hindu to have a great time during Shigmo.
.
.ppPPhotograph by Samrat Bandodkar
The festival brings an end to a lull in Goa's tourism event calendar, coming after six weeks of the sombre Lent season following the Carnival.
Goa's state government is leaving no stone unturned to ensure that the festival is given the right boost and momentum that will last till the end of the season in May.
Top Goan industrialist, Srinivas Dempo, who has for years headed the Panjim Shigmotsav Committee, is all geared for the celebrations.
 "Our effort is to make sure that Goa's rich culture prevalent in the villages gets showcased through Shigmo so that everyone, including the tourists, can see and appreciate," says Dempo.
Goa's government, despite being straddled with near empty coffers, has set aside nearly Rs 20 million (two crores) which it will spend on the festival through the next 14 days.
The government had spent an almost equivalent sum on the state-sponsored Carnival parades in major towns of Goa as part of its efforts to give tourism a boost through the state's 'cultural' extravaganza.
Shigmo kicked off with the Gulalotsav on Wednesday, March 27, where people make merry by throwing vermillion-red and other coloured powder and spray water at each other). This year, the Tourism Department is hoping the festival will attract at least one lakh tourists to the state.
Both Carnival and Shigmo, as they are celebrated in the state, have a common feature – that of village level khells or impromptu street plays accompanied by traditional instruments and singing.
The similarities, historians say, is a testament to the inculturation of Christianity in Goa, which adopted local customs by merging them into Western Christian traditions.
.
.Photograph by Samrat Bandodkar
Tomazinho Cardozo, a well-known theatre artiste-cum-politician who was Speaker of the Goa Legislative Assembly in the mid-1990s, agrees.
According to him, Khell-Tiatrs (a local Goan form of street theatre) has its origins in the age-old Shigmo celebrations. Khell was performed since the pre-Portuguese era, says Tomazinho, adding that the Carnival inspired by the colonial rulers adopted this practice of enacting these plays for the Carnival float parades.
Tomazinho also explained that the origins of the traditional Khell-tiatrs traces to neighbouring Karnataka's classical dance Yakshagana (a dance form based on old Hindu tales). It has a narrator (Sutradhara) and Kodangi (a jester).
In the government-sponsored parades of today, village-based cultural groups from across the state are invited to participate. These parades are held in all the major towns of the state and also in some villages as well.
The Shigmo parades begin with a brass band reminiscent of the Maratha conquerors. It is closely followed by a series of Kunbi (considered an aboriginal Goan tribe) folk-dances performed by tribal women from Goa's villages, bedecked in bright-coloured costumes and gold.
The parade also has artistically designed tableaux, which depict various scenes picked from Hindu mythology.
In Goa's villages however, Shigmo is essentially a festival of the masses, meant to say good-bye to the winter. It is celebrated on a full moon day in March, the month of Phalguna which is the Hindu Calendar's last month.
.
.Photograph by Samrat Bandodkar
It commences with 'Naman', an obeisance paid to the gods by villagers from the ninth moon day to the full-moon day. Villagers are required to shun non-vegetarian food and all indulgences like alcohol and other intoxicants for all these days.
From the 11th to the 15th moon day, many groups of villagers wear their most colourful dress and set out in a festive mood. They dance in the streets waving multi-coloured flags, cloths and dwajas (column-like red polka dotted festoons).
Flute blowing and drum-beating accompany the troupes as they make their way in a procession to the village temples. There, in the temple courtyards, they dance and sing folk songs, to the beats of drums.
On the 5th day of these celebrations is 'Rang Panchami', the day of real rejoicing which is practised differently in each village.  The most common celebration of 'Rang Panchami', however, involves the profuse use of 'Gulal' (Pink-coloured powder), symbolising rejoicing. People throw 'gulal' at each other as a show of full-hearted greetings.
According to historian Anil Naik, Shigmo is proof that Goans were a fun-loving people even before the European colonial powers arrived. Shigmo, according to Anil, is not just a unique form of entertainment.
"Shigmo is also a cultural exhibition of Goa's history – from time immemorial to the present day."
.
.
Brightly coloured and decorated umbrellas, draped poles all rising in unison to the beat of the festive drums with men and women in elaborate costumes, representing various deities, are the hallmarks of the Goan Shigmo parades.
"We want to ensure that Goa's tradition and culture are brought out from the villages and shown to tourists who come here. Our job is to bring to the fore the real Goa with the Shigmo," says Goa Tourism Minister Dilip Parulekar.
The government outsources organisation of the cultural parades to committees of citizens from Goa's towns, like the one headed by Srinivas Dempo for Panjim.
The committee headed by Dempo organises by far the grandest of all Shigmo parades in Goa, with participation of maximum number of village groups from across the state, an extravaganza befitting Panjim's status as the state's capital.
Various folk groups consisting of women and men dancers, attired in traditional costumes, perform vibrant, traditional dances along the famed 18th June Road in Panjim.
At the parade, these folk-group performances are interspersed with Romtamell – groups that move along the route dancing to traditional Goan drum beats.
.
Photograph by Samrat Bandodkar
The grand finale of the Shigmo parade, however, is the line-up of artistically designed and beautifully lit up floats based on themes picked from the Hindu mythology.
If you are in Goa this time of the year, don't forget to make it to one of these Shigmo parades, lest you miss out on the rare opportunity to see what the real Goan culture is all about, rarely seen in the usual tourist hangouts along the coast.
.
Shigmotsav schedule
This year, the Shigmo Float
Parade will be held in Goa's
cities, towns and villages as
per the following order:
28/03/2013 – Ponda
29/03/2013 – Pernem
30/03/2013 – Panjim
31/03/2013 – Mapusa
01/04/2013 – Vasco
02/04/2013 – Bicholim
03/04/2013 – Sanquelim
04/04/2013 – Valpoi
05/04/2013 – Curchorem
06/04/2013 – Sanguem
07/04/2013 – Margao
08/04/2013 – Quepem
09/04/2013 – Cuncolim
10/04/2013 – Canacona
.
.
.