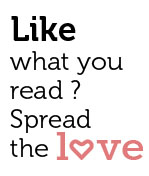 Share
The Downs and Ups of the MLTR Concert
Let's get one thing straight. Michael doesn't need to learn to rock, because he already knows how. Michael Learns to Rock, order or MLTR, did just that when the band wowed a crowd of thousands at a concert in Bambolim on Dec. 19, 2015.
Every fan who attended would agree they got their money's worth – every single paisa of it. But what ended as an awesome night began as a dampening evening for most – even though it's fair to say the lasting memory is that of the band's mind-blowing performance.
One detail the organisers forgot to mention was the concert's start time. The printed tickets mentioned no timing, while a local daily carried a story on the day of the concert, only mentioning that "Gates would open at 5:00 p.m."For those who booked their seats online at bookmyshow.com, the timing of the concert was indicated as 4:00 p.m. to 10:00 p.m.  The contact number given on bookmyshow.com was engaged continually on Dec. 19, so there was no one to call for confirmation. The only option left for those who had booked tickets was to ask other people who had booked tickets … which turned out to be a disaster, as each person was as confused as the next.
Needless to say, most people felt it would be a good idea to show up earlier at the stadium, rather than later, after having paid either Rs. 1300 or Rs. 2000 for their tickets. Naturally, no one wanted to risk being even a minute late. People began trooping into the gates of the Dr. Shyama Prasad Mukherjee stadium right from 3:30 in the afternoon. Seated in the surprisingly strong December heat, peoples' tempers were flying by 6:15 p.m. – the time the organisers finally decided to let people enter the second of three gates one had to go through in order to enter the main venue. In exclusive Indian fashion, those who were given admission later tried to push their way to the front of serpentine queues. Many of these were successful in jumping the queues, given that fans standing in line were already exhausted from the over two-hour long wait. Some fans, though, were not about to take this breaking of queues issue lightly, and young but bold fans were seen giving a piece of their mind to older fans in a not-unheated manner. People started passing snide remarks loudly and to no-one in particular, including this one: "For what do we have so many MBA graduates in Goa, if even a small-scale concert of around 4000-5000 audience members cannot be organised well?" Or this one: "We haven't paid just Rs 10 for this concert, the way the organisers are just taking our time for granted." A bugged lady even exclaimed, "What are the VIP pass-holders waving their tickets in our face for? Nobody cares for their VIP passes at this point. All anyone wants to do is merely enter the damn arena."
By the time the show finally began, it was 7:10 p.m. And when I say the  show began, I was referring to the opening band – Goa's own A26, who did a really fantastic job of entertaining people with their unique renditions of Bryan Adams "Summer of 69", Bon Jovi's "It's My Life", and Europe's "Final Countdown", among other hits.
The first chords of Michael Learns to Rock's opening song "Someday" were finally heard at …drumroll … 8: 40 p.m! Of course, with that, the last traces of fans' anger for being made to wait faded, replaced by fangirl-and-fanboy-like screams and wolf-whistles. MLTR then went on to entertain continuously for nearly two hours. Fans sang along to hits like "25 Minutes", "The Actor", "Blue Night", "Animals", "Complicated Heart" and screamed their disagreement when lead vocalist and keyboardistJascha Richter proclaimed that the audience would fall asleep while MLTR performed "Sleeping Child" – a song composed for the band members' children. VIP pass holders were delighted when the band came down from the stage and performed right in the middle of the standing audience. And while the audience in the stands couldn't reach out to the band with their hands, they did so by swaying the flashlights of their mobile phones to songs like "I'm Gonna Be Around". After the band left the stage, the audience called for two encores – which the band was more than willing to give, having saved their best songs for last: "Paint My Love", "Breaking My Heart" and ending with "That's Why You Go Away." By the time the night was over, happier hearts could not have been found in the world so wide, and Goa thanks everyone who worked on the stage and behind the scenes for a brilliant MLTR concert that all those who attended will never forget. Ever.