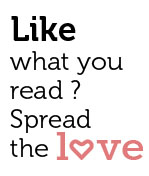 Share
 Swimming Pool Robot
In today's fast paced world, free time is hard to come by. One of Steve Jobs famous quotes highlights the importance of time very explicitly "My favourite things in life don't cost any money. It's really clear that the most precious resource we all have is time." Hence one of the ways by which this priceless resource can be saved is with the help of robots.
Robots have come a long way since their invention and today they enhance almost every sector. They are becoming more and more advanced by the day and the core advantages that they provide are precision, quality and efficiency.
For the longest time robots were believed to exist only in movies, in manufacturing units and in houses of the rich in the west. But SK Robotics (India) has brought about a change in that perception. The company is India's 1st robot manufacturer, assembler, distributor and service provider of robots having consumer, industrial and commercial applications. The firm's forte lies in its robots which are used for cleaning because they are effective, efficient and highly affordable.
The enterprise does not limit itself to just dealing with robots but also firmly believes that robots are a major step towards the empowerment and growth of mankind. This is an idea that is common to the entire SK Robotics team. Our esteemed founder Mr.Nitin Motani sheds light on the same in his own words "All men posses brain of equal sizes, it is the cumbersome and mundane tasks that constrains their time and willingness, that can otherwise be dedicated towards growth and intellectual development." Therefore we at SK Robotics (India) continuously strive to provide the best robotic solutions and products with a soul objective to make your life easier and more productive.
Mr. Nitin Motani
Why waste time vacuuming your floors and suction cleaning your pools, when our smart robots can clean them for you. So it's time to sit back and relax Goa and let our smart & easy-to-use robots take over. Come on Goa, we heartily invite you to our expo at White Square Nirvana, AgnichoVaddo, Guitim,Bardez, Goa on the 12th to 14th, from 10am to 8pm. For any further information feel free to contact us on the following number – +91- 9870959554.
Note: The corner is a regular space where businesses, entrepreneurs and all others with noteworthy projects can 'strut their stuff"