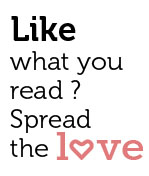 Share
Cartoonist Alexyz Echoes The Common Man In Goa
The rapidly changing vistas of Goa are a matter of concern for cartoonist Alexyz Fernandes. "People come here to relax and unwind. I think, they are cheated, not getting what they dreamt of. Builders are selling 'houses with a view', which are blocked by another building that comes up in front. Goa is changing for the worse," says Alexyz. And now, ironically, it is non-Goans who are fighting to save Goa, he adds.
The exhibition titled 'O To Be In Goa Today', is about the current scenario in our tiny state, brilliantly depicted in his paintings on canvas and his installations, at the Kala Academy on 28 – 30 December. At the inauguration of the show, guests were shocked to see two men and two ladies carrying a tiny coffin, from the car park to the show venue, with accompanying musicians playing the violin and guitar to the tune of 'O to Be in England'. Inside was a miniature statue of a tuxedo-clad man with a bottle of feni on his chest, alongside a coconut and a fish. The caption "This man died of shock, unable to afford ordinary things," had everyone giggling.
Alexyz's new book 'O To Be In Goa Today', dedicated to three departed friends – Mario Miranda, musician Emiliano da Cruz and journalist and photographer Joel D'Souza – was launched at the opening of the show. A self taught artist, Alexyz is indebted to his mentor, Mario Miranda, a world class Goan cartoonist who was awarded the Padma Vibushan, India's second highest civilian honour.
Thirty paintings in varying formats, with satirical text on social scenarios, politicians, tourists, environmental issues and threats posed by pollution and other issues, covered the wall at the Kala Academy art gallery. One installation featured a sketch of a skull with neem saplings in pots below the drawing, in memory of all the trees axed. A cute pink pig, stands alongside the text – "Since our government has not been able to solve the garbage problem, let's vote for Piggy Goenkar (and his clan) as Minister."
An 8'x 5' canvas of the Mapusa Market with 60 characters, a smaller canvas depicting an old time taverna, a special corner dedicated to Lorna Cordeiro, the nightingale of Goa, are all pictorial depictions in which Alexyz does justice to eccentric ethnic humour, unconstrained by regimental laws.
In his endeavour to promote other caricaturists, Alexyz included six Goan artists –  Billytoons, Jody from Dubai, Alexyz's 7 year granddaughter Samayra, M Marshal, Angela Ferrao, Samruddhi Kerkar, Udhar Sawkar and Nagesh Rao Sardessai – who were thrilled to exhibit with the veteran cartoonist.
Growing up in Bombay (now Mumbai), Alexyz worked with an advertising agency, but found that 'advertising is not about truth'. He shifted from Bombay to Goa in the 1970's and started a school, assisted by friends. Around 1984, he worked as editor, writer and illustrator for a weekly published by the Herald. Alexyz has published with prominent periodicals like Readers' Digest, Indian Express, Illustrated Weekly, Mid-Day, Sports Week and The Daily (Bombay).
Has he had the same opportunities as he would have in a metropolis? "No, It's been a good journey, but it has had its pros and cons. Satisfaction is the main factor," he opines. Starting with a payment of ten rupees per cartoon in a local paper, he is delighted with the response to this exhibition, which sold works priced from five to eighty-five thousand rupees.
Alexyz is unhappy about the dwindling opportunities for cartoons in newspapers today. "Space is given to advertisements, and creativity is heavily restricted due to censorship. Thankfully social media  now offers cartoonists a platform," he noted.