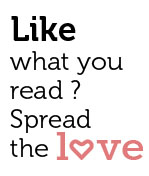 Share
The wheel comes full circle
The harvest is plentiful but the workers are few –  Matthew 9:37
The Portuguese conquistadors introduced Christianity in Goa in 1510, starting a culture that would leave an indelible stamp of Catholicism on the Goan people. Now, 500 years later, priests from Goa have fanned out across Europe and America, taking charge of dwindling parishes and helping the West's desperate quest to stem the decline of the Church.
It's a matter of debate whether this exodus of young Goan priests has caused a shortage of priests at home. Some say yes, some say no. But what is clear is that other parts of the world – where Catholicism is suffering an unmistakable crisis of faith – are taking advantage of the strength of the Goan Church, where nothing even close to a crisis exists.
"Some of our priests are in Italy, Germany, Austria, America, England and Nepal," says Fr Dominic Alvares, Chairman of Mission Commission of Pilar Society. "The Europeans had given us the Faith and we are now re-evangelising them … It's all coming full circle."
Fr.Joaquim Loiola Pereira (center)
 Forty-eight years after Afonso de Albuquerque conquered the Cidade de Goa, the first priest of Goan origin emerged from the Seminary of Chorao?André Vaz. This young man from Carambolim was ordained as a priest at Old Goa in 1558, and then there was no looking back.
"Earlier during the Portuguese rule, the position of a priest, lawyer and doctor were held in great regard," says Fr Dominic. "As a result at least one or two children in the family became priests."
This colonial era sentiment holds less sway in the Goa of today. The number of young men donning cassocks has fallen over the decades. Yet, Fr Alvares feels there is no cause for concern. "As I see it, I feel there are a sufficient number of priests as of now; but we must check the ratio between the old and young priests."
The St. Francis Xavier Society at Pilar has a total of 350 priests of which 70 are from Goa and the rest from other regions. Twenty-one priests of this order are studying and working abroad.
Fr Francisco Caldeira, the Director of Diocesan Centre for Social Communications Media and official spokesperson of Goa Archdiocese, is more enigmatic in his reply?"From a human perspective, yes there is a deficiency; but in God's perspective who knows!" and he smiles.
According to the Archdiocese of Goa and Daman Directory 2012-2013, the Archdiocese has 167 Parishes, 450 Diocese priests, 327 Religious priests and a total Catholic population of approximately 5,25,000.
It takes about 13-14 years to become a priest. The formation includes educational studies (Graduation and beyond), Philosophy (ranging from 2 to 3 years) and Theology (4 years).
Fr Dominic holds that the need for priests can be subject to perception and the role of the priest. "The idea of a priest has changed, his roles have diversified. He is no longer facilitating only the spiritual needs, but also educational, social, cultural and to a certain extent socio-political needs of the people."
Fr. Lucas Rodrigues, a Goan priest in London
Times may not have changed much in Goa but in Western countries the winds of change are drastic. The West that had brought Christianity to Goa and India is now barely able to sustain its own faith. This is greatly evident from the fact that a number of parishes, churches and convents are being shut down for the lack of not just devotees but also because of shortage of pastors and priests. It is not known exactly how many, but there are substantial numbers of Goan priests who are currently serving the parishes and churches in the West.
Fr Dominic says Goa has a long tradition of sending priests to other parts of the world. One such prominent Goan priest was Fr Joseph Vaz who was later beatified by Pope John Paul II in Colombo. Fr Joseph Vaz entered Ceylon (present day Sri Lanka) in the year 1657 after hearing of the plight of the Catholics of Ceylon, who reportedly had no priests for many years. Recently Fr Theodore Mascarenhas, sfx, official of the Pontifical Council for Culture, was appointed as member of the Pontifical Committee for International Eucharistic Congresses for a period of five years by Pope Benedict XVI.
Fr Joaquim Loiola Pereira, Secretary to the Archbishop of Goa Diocese opines that "there is no deliberate or conscious effort to send priests abroad by the Archdiocese". But he offers a prestigious example. "Fr Henry Falcao from Taleigao is working in Rome as the Vice Rector of Urban College in Rome. He has been holding this post for the past six years and is soon due to return to Goa."
Fr. Joaquim informs that while there are not many Diocesan priests working abroad, a few of them are doing their religious studies in other countries. "We have priests who are doing their studies in Rome, US and Belgium," he says.
"There is no 'organisational process' for sending priests," explains Fr. Francisco. "It is mainly the other religious orders that send priests to the West. The majority of Diocesan priests who are abroad are mainly doing further studies at the Vatican. Even if a certain Bishop requests for a priest from Goa, it is done through consultation at the Bishop's and Secretary's level."
Wouldn't sending Goan priests abroad create a deficiency in Goa itself? Fr. Francisco says no. "We are not lacking in priests. In fact Goa is blessed with priests!"
St. Francis Xavier, popularly called Goencho Saib (Lord of Goa), belonged to the Jesuit order. Two Jesuits priests work in US and Rome today, and one Fr Salvador Ferrao is based in East Africa. Fr Levis Gomes, SJ, holds the position of Socius?Secretary to the Provincial. He waxes philosophical about a potential shortfall of priests caused by sending our clerics abroad? "The more you give, the more you receive!"
.
.
.