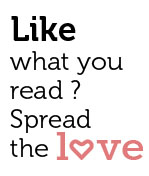 Share
A delightful exhibit displaying the works of Dr. Vijay Sahgal
Why is an orthopaedic surgeon who specializes in joint replacement showcasing his paintings in a major Goan art exhibit in one of the state's most elegant galleries? Because his art is wonderful!
Gallery Gitanjali will be displaying paintings by Dr. Vijay Sahgal, viagra 40mg from the 20th to the 22nd of December. The show titled Colours of Life will be inaugurated by Sir William Mark Tully, the distinguished, pill award-winning former Bureau Chief of the BBC in New Delhi.
At the age fourteen Vijay  Sahgal found a mentor in his art teacher Rathin Mitra at the Doon School at Dehra Dun in northern India. He affirms being a self-taught artist who does not  necessarily adhere to academic stipulations and who doesn't mind crossing boundaries.
His first painting "Lull before the Storm" earned him a gold medal at a national art competition at the Lalit KALA Academy in New Delhi, followed by another gold medal for his next creation. Specializing in joint replacement, he and his wife, who is also a doctor, spent over thirty years in the UK, and they often visited Goa.  After retirement two years ago, he shifted to Goa and lives in Pilerne, where the rural landscape and ambiance are a constant source of joy and stimulation.
The display of thirty paintings in semi abstraction  are in a delightful colour pallet. There's lots of detailing, intricate textures and forms in  variegated contemplative subjects,  which can be read as a metaphor for relationships to nature, exploring the interplay of conventional and non-conventional elements.
The cryptic reticence comes to the fore in an explosion of colours, and in  the works on display of landscapes, ancient edifices, flora and geometrical shapes filled with energy. The result is lyrical, with an amalgamation of ideas that break genre moulds and explore a cross section of subjects in free flowing compositions with enigmatic imagery.
His organized linear narrative with brush and pallet knife strokes  make it clear he was influenced by maestros M F Husain and Van Gough, among others.  One finds some surrealistic characterizations employing  subverted  motifs, extending  a sense of nostalgia to the viewers. Working with oil on canvas and board, he also approaches sketching in pencil, and the collection of paintings exhibited has been created over a period of time.
Aside from his love of painting, he has an enviable collection of bonsai's, a few of which are on display around the venue, augmenting the paintings. He says his latest interest is photography, and that he finds nature photography especially motivating.
Though retired, he visits a hospital in Goa once a week to do volunteer work, and he spends a lot of time pursuing his hobbies. He has exhibited in Chandigarh and in the UK, and this is his first exhibition in Goa.
_____
On exhibit till 22nd  December at Gallery Gitanjali, in Panjim's Latin Quarter (Fontainhas).