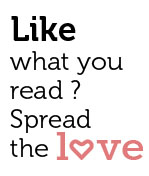 Share
Mr. Jayant Shetty, advice Mrs Jayant Shetty and Mr. Jitesh Shetty
The Nyex Beach Launch Party was held on 26th of Feb, 2015 with an amazing lineup of DJs, including Paul Thomas, Dj Kan-I, Dj Nina & Malika. Party goers were treated to fantastic dance shows and a cutting-edge fashion show by Monty Sally and his gorgeous models (don't take our word for it, check out the photos!). Resident Dj Loren Brown kept everyone dancing late into the night.
Club Nyéx, located at Anjuna Cliff near the Anjuna Bus Stop, features 3 Party Levels and is already emerging as one of the state's top clubs. The top floor is the Indoor Club, the second floor is the VIP Lounge with both indoor and outdoor spaces on the same level, and the third level is the Outdoor Lounge Deck with stage and has the biggest bar of all three levels. Each of the three levels has a 180-degree sea view from a breathtaking cliff. The club features state-of-the-art sound and lighting, with top-of-the-line LED lights from the DJ console on the roof.
Club Nyex is open from Wednesday to Sunday 9:30 pm onwards. They also accept Private Party bookings.