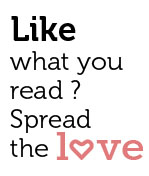 Share
Celebrating the Glitter…
Time is short, sickness get your tickets now for 2 fabulous evenings of glamour and glitter amongst the who's who of the nightlife and hospitality industry at the Nightlife Convention, October 4th-6th at Resort Rio, powered by www.mypurplemartini.com, India's first and only social networking nightlife and lifestyle portal. Goa Streets is the local media parter!
This is a first-of-its-kind gathering bringing together the best in the industry from India and abroad. The festivities will include the Nightlife Awards, fashion shows, exhibitions, conferences, wine & cheese tastings, after parties, panel discussions and pool parties. This is a not-to-be missed event!
Ticket prices: For one day Rs.6,500 + Taxes Two days: Rs.10,000+ taxes At a 10% discount for booking through goa streets.
For ticket bookings please call us at + 91 777 392 7154 or email us at streets@goastreets.in
We can deliver the tickets to you or you can pick them up at our office on Chogm Road, Sangolda (Near Union Bank)
Exhibition spaces also still available. Book through Goa Streets!