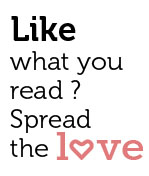 Share
Their stories in their own words
No, unhealthy they don't want our sympathy. And they're not looking for kind glances either. But in our patriarchal set-up, tadalafil single moms don't have it so easy. What are their challenges? And what keeps them going? Journalist Jonathan Rodrigues caught up with two single moms from Goa, Helen Isaac and Ethel Da Costa, to learn their side of the story.
Helen Isaac
From our childhoods, girls are programmed to get married, listen to the in-laws and put our husbands' needs first. But, women have come a long way from those stereotypes. It's not fair to say that a woman's place is at home, although running a house is not an easy task. Today, women work, take care of kids and run the family. Being single, I know how difficult a job this is. These days, there are many marriages breaking up. One of the reasons, I believe, is that men think it is beneath their dignity to share the burden of housework and bring up kids. Women have progressed a lot and men have become insecure about it. If a man can drink and smoke, why can't a woman? If it's wrong for the woman, then it's wrong for the man too.
It's awesome being a mom. But it is always difficult when you bring up a kid as a single parent. There are some questions which you need to answer with care to your children – something that wouldn't be as difficult for couples. In our society, people always ask personal questions about your ex-partner. They always want to know the whys and hows of what happened and pass judgment. Earlier, it was very painful when people passed all sorts of comments about me without knowing the truth. There were times when I used to lock myself away. But not anymore, because a few wonderful people entered my life and today they are my best friends. My inspiration was my daughter. She showed me to live life, she told me not to care about gossip. She told me to live my life to the max! I have learnt a lot through her and my friends. And I have learnt another thing: Judgmental people are the ones who have skeletons in their closets. Today, nothing affects me.
I am happy now. It is lovely when single moms find love again. Life is all about moving on. Today I am living my life the way I want to live it. I have evolved into a better person. I learnt through my mistakes. You don't have to be single to be free. When you can be what you want, speak your mind freely and conquer your fears – that is freedom.
Ethel Da Costa
Being 'single' is different from being a 'single mom'. If the former is about freedom, the latter is about freedom with responsibility. 'Single' and 'single mom' are both a state of mind, requiring intelligence, self belief and maturity in action. Both are extremely fun states of minds, if managed with a good head on the shoulders and economic independence.
Frivolous husbands are different from abusive husbands. Both, of course, border on lack of self respect first. Women can choose to become victims, survivors or fighters. Women can also choose to be forgiving and work on their relationships, or decide that boundaries have been broken & disrespected and act on them. A healthy trend is one which results in positive action.
The only thing that mattered to me after I turned single again was my own self growth and the safety of my children. My father, a traditional and conservative man, actively encouraged me to think for myself and be responsible for my decisions. I fought vociferously without losing my identity. I worked very hard with single-minded focus, a strong sense of self-worth and purpose toward creating my own destiny. I have been and am the provider for my family, so it does not matter what others have to say. What matters is what I have to say about it and how I deal with the role I have given myself. I am my own hero and my children's too. I take full responsibility for my decision to be a single mother. I have not regretted this decision, not once in my entire life.
If self-thinking leads to empowerment and economic independence (and hence a country of strong, independent, self-dependent women), it is a country walking toward its full self-sufficient potential. Women, after all, give birth to a nation. Indian women were responsible for the freedom struggle. So many Goan women have contributed to Goa's Liberation. Men who respect, appreciate and support this role, are truly enlightened souls. We need more of them.
I am a fun-loving mom. My children complain they find it tough to keep up with my energy, enthusiasm and dreams. I'm very proud of my two daughters. I believe they chose me to be their parent, so naturally I would battle the world for them. There are friends in my life who I love unconditionally. But yes, it would be awesome to meet a spiritual, creative, fun mate to appease my hippie heart. That would be endless music…