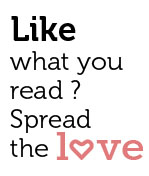 Share
On the Go and Mona's Pantry Opens Doors
In the uniquely diverse beach hamlet of Morjim, prostate a new F&B outlet called On the Go that also houses Mona's Pantry reflects the changing times. Owned and operated by Peruvian-born Marco Crisanto and his wife Mona Nalovalia, it offers fresh, healthy and most of all tasty sandwiches, salads, iced teas and desserts from Mona's Pantry  in a modern, hygienic environment.
As Goa's culinary standards evolve to meet international levels, niche tourists now gravitate to the state for the quality and diversity of the food as much as the beaches. Mona's Pantry is a good example of a business that stands a cut above the rest, using high quality ingredients, no preservatives and original recipes that appeal to the adventurous palate.
The bright colored logo calls out to urban Indian, Russian and European tourists as much as it does to local residents, who need to grab a quick bite. This quick service format is unparalleled in the area for the quality of foods available here. The neatly hand written menus, displays of the take-away foods and open kitchen concept are all well-designed, adding to the appetizing atmosphere. The contemporary and minimalistic design appeal to urban clients who are used to the quick, quality service offered here.
The iced teas really stand out here. Blended with various options of fresh seasonal fruits and green or black tea, they are an original answer to the tropical heat on the main Morjim-Ashwem road alongside the beach. In fact, the flavors' of the teas are enhanced when shaken and served ice cold. Not only are they refreshing but they are also healthy as the teas contain anti-oxidants that aid in weight loss. "We are all advised to drink more green tea but the flavor is not that palatable for some of us.  "This is why I blend my iced teas with fruits," Marco says of his innovations.
Marco's wife Mona, who was trained by the prestigious Cordon-Bleu culinary school, also retails her artisanal desserts and pastries here under the brand name 'Mona's Pantry'. So this is a wonderful stopover point for an iced tea and a Chocolate Brownie mousse as well.
She prepares her signature products like Chocolate Truffle Torte, Pear Frangipani Tart and Carrot Cake at home in Assagao. Soon, esteemed chefs like Chris Saleem Agha Bee of Sublime restaurant were placing orders for desserts as well. Rather than having a standard list of products, Mona encourages her customers to express their preferences so she can create something unique and bespoke, exactly suited to their taste. Catering orders for events can be placed here as well. Her gluten free bread is extremely popular as it enables those with allergies to wheat to still eat bread, and will be sold at On the Go.
The couple is both passionate about quality and customer satisfaction. A quick bite at On the Go turns into a meal in itself, complete with delicious dessert from Mona's Pantry. The gourmet sandwiches are especially popular at an affordable price range. The Vietnamese Salad also gets snatched off the shelves. Made with rice noodles, carrot, cucumber, beans and a sweetish Vietnamese lemongrass dressing, it makes for a light yet satisfying meal.
Having lived in Peru and the UK, their experience and sensibilities are well appreciated in Goa, a new home that they thoroughly enjoy. "The cosmopolitan nature and the opportunity to meet a variety of different people. In addition Goa provides an escape from the hustle and bustle of city life.  My free time is spent with my family mostly, and then indulging in my passion for music, listening and mixing music," says Marco who is also a DJ.
Note: The corner is a regular space where businesses, entrepreneurs and all others with noteworthy projects can 'strut their stuff