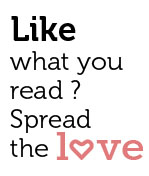 Share
In a fast-developing village, seek where almost every vacant inch is being concretized, lies a small stretch of land with organic broccoli, red cabbages and French beans. It may not be much compared to the towering concrete structures that surround it, but for the Taleigao farmers who have taken to cultivation as a means of stopping the concrete flood, it is an unmistakable sign of hope.
The farmers are cultivating crops that are otherwise not found in Goa.
For the past three years, the Progressive Farmers Club of Taleigao has been helping the village's farmers by buying resources like organic fertilizers and seeds, and distributing them at subsidized prices. An initiative of Krishi Vigan Kendra, a testing branch of Indian Council of Agricultural Research (ICAR), the project is proving that by putting land to good, environmentally friendly use, it's possible to stave off the bulldozers.
"The only way to protect our land was through cultivation. Many people like (the local politician) Babush, tried to threaten us and force us to sell our land. Many people eventually sold. Through our farming, we managed to get a stay order in place after a long time. We are not just getting politically involved; we are doing it for our people. People like Babush aren't genuinely interested in the village," Xavier Almeida, a passionate activist and president of the Progressive Farmers Club of Taleigao, said coolly.
Efforts to contact Babush, whose real name is Atanasio Monserrate, for a reaction to Almeida's allegations proved futile. Several calls made to his listed cell phone number went unanswered.
In Almeida's opinion, a few big companies control much of what happens in the state. He speaks of bigwigs who bribe politicians to bend rules in their favour. The politicians loyally oblige, he says, grabbing land arbitrarily from farmers under the pretext of development.
He said sometimes the seized land, including areas around Bicholim and the Taleigao Plateau, is not utilized at all, leaving just a ghost plot. If contractors do manage to acquire permits and build something, they raise the price well beyond the farmers reach.
However, Almeida added that the present chief minister has offered a receptive ear could use his talent for good, in Taleigao, as well as Panjim.
The case of the Taleigao farmers is something of an anomaly in Goa, where developers and politicians have enjoyed widespread success in obtaining large swaths of land. One of the main reasons for this is demographics: The move away from farming.
"Twenty to 30 years ago, farming was flourishing. Not just in Taleigao, but the whole of Goa. Almost everyone was involved in some farming activity. Even youngsters would head straight to the fields after school. The environment was beautiful," Rajiv Naik, an artist from Taleigao, reminisces about his earlier days.
He continued on a different tone, "People were into farming mainly because they lacked education and money. The problem that we face today is because people have changed occupations and sold their land, and hence extreme concretization has taken place. Don't get me wrong, we are not against development. We are against development which does not have any value for nature."
The Taleigao farmer's club has advised other farmers in Goa to form clubs to save the land. So far around six other clubs have sprung up. Along with providing raw materials, the Taleigao club, with the help of Indian Council of Agricultural Research, also obtained machinery such as harvesters and transplanters and lent it to the farmers. It also organised training programmes and initially offered free ploughing of fields as encouragement for farmers.
Organic on-farm-testing on rice was initiated in all fields during Kharif (monsoon) season in 2009. Considering the potential of vegetable cultivation, which had been the vocation of Goans before mining, attempts were made to produce non-traditional vegetables. Though the organic cultivation takes place in three fields in Taleigao, the majority of the activity happens in Candido Dias' field. Dias, whose family has been into agriculture for a long time, talks about the project with a sense of humour: "It also has many benefits. We remain fit and healthy through our farming. And people buy our products because it is organic, so they also remain healthy."
A person observing the field from the outside won't take in much, except for a lot of colour and a big green net. Walk down the short flight of concrete stairs into the field, however, and you will see a whole lot more. The first thing that hits you is that all-too-familiar first-rains smell. Move further into the field and you may get a slight whiff of cow dung, one of the resources that contributed to the project's success. Vermicompost rock phosphate was also used. Candido's field also boasts a shade net, which provides the ideal conditions for the red cabbages. Apart from the cabbages, Candido also grows tomatoes, brinjals, broccoli, different types of gourd, spinach, watermelons, ladyfinger and just last week, French beans.
"The innovations and template created by sheer dedication and eagerness to do something unique as shown by Mr Candido Dias is an indication that Goa, with its rich natural resource, can have a very profitable system rather than keeping the land fallow after rice", said HR Prabhudesai, Agronomy Subject Matter Specialist for Krishi Vigan Kendra.
"In the long run, it can reduce the dependence on neighbouring areas like Belgaum for high value items like lettuce, broccoli, Chinese cabbage, capsicum, cherry tomatoes, tomatoes, to list a few," he said, adding that such farms can help "put an end to the glut of traditional vegetables" which are presently wasted because they're a highly perishable commodity without enough buyers.
It's not like Dias has it easy, however. Large scale urbanization around the area is posing a serious threat to his fields and workers. For one, drainages from newly-constructed colonies nearby lead straight into his fields, usually bringing with them toxic material, he says. Dias also says that water transport contractors siphon off large quantities of much needed water from nearby reservoirs and use it for various business-related activities. Another big obstacle is that his field, being deemed just an experiment, is not able to fetch adequate subsidies from the government.
"The aim of the government is to provide subsidies. If people cannot cultivate land, there will be a big problem and the objective of agriculture is lost," explains Pundalik Raikar, ex-principal of Catering College in Porvorim.
Despite rapid urbanization throughout Goa, the Progressive Farmers Club of Taleigao has vowed to continue its mission of helping farmers in need. Krishi Vigyan Kendra of ICAR, constantly engaged in multidisciplinary research and training programmes, is proving to be a very able ally. The rising popularity of organic produce surely works in their favour. Still, with the younger generation turning away from agriculture, viewing it as an uncool profession, what's left of the fields is up to a few to protect. Yet for all the challenges he faces, Dias has no thoughts of selling his field. In the end, his little experiment is providing a valuable roadmap for the rest of Goa.
.
.
.