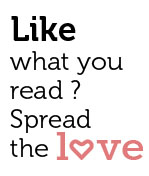 Share
Starting 2015 With A Bang
(Well,sometimes it's more of a twinkle than a bang, but it's still good!)
Great Goan Culinary and Cultural Destinations This New Year
The question of whether a columnist should reveal his favorite hangouts in a 'getaway' place like Goa is debatable. On the one hand quality establishments deserve wide publicity. On the other, there is a natural inclination to keep the kimono firmly wrapped when it comes to talking about places that are charming, perhaps because the reason they are so is because they're not too crowded! I confess to facing such a dilemma myself when asked to write this article. But magnanimity prevailed. So here goes with my list of favorites for what they're worth, secretly accompanied by a hope that not too many people will read this article (and if they do, will quickly forget its contents).
Goa is perhaps best known for its eateries and beaches and the focus here will be on those, but I will also list some favorite non-gormandizing and non-swimming destinations.
 Culinary:
Some would say that the quality of produce should feature at the top of the agenda for any resto-bar review. But I beg to differ. Certainly food is important but in a comparison of 2 places, one of which has excellent nosh but zero ambience (and there are a fair few places like this in Goa) and another which has pretty good food but a great ambience – I would personally always opt for the latter. And thankfully, there are a few places where you don't have to choose between the two. I also admit a distinct preference for the casual as against the formal. All the establishments below can be frequented wearing shorts and T-shirts, and none will make a big dent in your wallet.
Bearing the above in mind, here is the list:
Babazin. On the Reis Magos to Nerul road. Simple Goan food, stunning riverside setting.
Baba Au Rhum in Anjuna. Nestling in the trees and overlooking paddy fields – beautifully laid out. Great pizzas and burgers. Also quality croissants. Enhanced by their consumption en plein air.
Wok 'n Roll. In Sinquerim, on the road to Fort Aguada. A jovial golden Buddha welcomes the scoffer to this sanctum of high quality Oriental food. Impeccable service and lovely views of the Nerul river enhance the experience.
Art Café, Parra. Slightly tricky to find. Simple Indian and western fare, cooked with heart. A carom board and bamboo groves provide diversion while you wait for your juice and thali.
Navtara. Branches in Mapusa, Calangute, Porvorim, Panjim and Margao. My favorite is the one in Porvorim. Don't ask why. Just is. Bog standard décor and simple Indian veggie food delivered with consistency. The background muzak score never fails to surprise. After all, in how many places can you get tearful over 'Amazing Grace' while scoffing your rava dosa.
Bhojan and Naivedh – both on the CHOGM Road, virtually opposite the Porvorim Navtara. The former for its fish thali and the latter for its Gujarati thali. These are notable exceptions to my 'ambience rules' rule (as is Navtara, by the way).
Babas Wood Café in Fontainhas, Panjim. Another one that's tricky to find, but well worth the search. A tranquil setting and genuine Italian food. Great service too. Save some space for the tiramisu, which is molto bene.
Route 66. Also in Fontainhas, Panjim. A relative newbie; it's only been around for a year or so. I've just been a couple of times, but it's firmly on my list. Good burgers and pizzas though they'd do well to put a bit more space between the tables.
Beaches:
Candolim. Among my favorites partly coz it's my 'local'. Though some stretches are crowded and the sand coarser than in the 'South', its steep raking and waves that can deliver an occasional slap in the face give it more character than some of the other better-known beaches. There are lots of shacks and a few are very good but I am going to be secretive about my favorites here. Sorry, but you're going to have to ferret them out yourself.
Ashvem. On this list mainly because of the superlative La Plage restaurant. A tad up-market (read expensive) but well worth it given the high quality of food, and its beautiful setting on the beach. A great place to base yourself for a day-long excursion. Periodic dips in the sea can be rewarded with superior nourishment in a bourgeois bohemian setting. The only downside is their service, which can be a tad slow in high season – so place your orders early.
Utorda. Coz it has Zeebop. A bit big to call a 'shack' & perhaps a bit too well known for my liking but well organized and the food here is more than competent. A good South Goan destination. The beach along this stretch is very wide and has fine white sand. The gradient of the shore is also gradual, so it's a good place to visit with children. A peaceful time can also be had at nearby Varca.
Books:
The Literati Bookshop in Candolim. Books are only the half of it. Film screenings, readings, lectures and discussions all feature on the Literati calendar. Housed in a Goan bungalow with much character. Check it out. Nuff said.
Films:
Sunaparanta. The uber-discerning Sachin Chatte – ultra-reliable film critic, radio jockey and much more, manages the film club here. Screenings are weekly and the choice of movies is eclectic. Warm almond polenta and cold coffee from the attached café help when slouching through lengthy art-house takes.
Inox. The 'main' multiplex in Goa. Conveniently located on the main riverside drag in Panjim, it shows all the 'major' releases – both Bolly and Holly. If it has to be seen on a big screen, Inox is the place to do it. (Of course the downside to seeing any movie in the theatre in India is that they are often censored, which means you may want to make BitTorrent your best friend).
Maquinez Palace. Across the courtyard from the Inox in Panjim, Maquinez Palace is the home of the 'Entertainment Society of Goa' (aka ESG). This is one of the outfits responsible for the annual mismanagement of the jamboree known as IFFI (the 'International Film Festival of India'). Still, if you have the patience to put up with the shambolic administration of the festival (I have, just) there are some great films to be seen. The Society also hosts – much more successfully it should be said – some smaller festivals of films and courses at this venue during the rest of the year.
Performances:
Kala Academy. Also located close to Inox and the venue for some of the films shown at IFFI, the Kala Academy has one of the largest auditoriums in Panjim. It hosts a variety of performances throughout the year. I've seen musical performances, plays and the occasional film here. It is also the home to an annual Tiatr (a unique type of Konkani play) competition. Major downside is the website (checking it now – in December – it shows a list of programmes for September but not for this month or the next one).
Courses:
Goa University Visiting Professors Programme. I've been mighty impressed with this ongoing program of short courses (on history, poetry, music, art – you name it), which is open to the public in addition to students from Goa University. Furthermore it's free. Professors have included luminaries such as Romila Thapar, Sudhir Kakar, Madhav Gadgil, Jeet Thayil and Shubha Mudgal, among others.
Something Special (Very Special): It's a Surprise Click Here
So there you go – the cat's out of the bag (almost). Apologies to those of you who beg to differ on what constitutes 'top-notch' (and with the variety that's on offer in Goa, this includes most of my friends). To you all I say, this column is open for contributions next year. Till then, happy exploring!