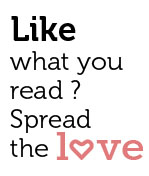 Share
In Some Ways, Goa Is India's Paris
Fortunately, The State Now Has An Anti-Terror Squad
If the goal of Islamic terrorists is to destroy signs of "Western decadence", Goa could be in trouble. After all, where else in India do women wear what they please wherever they please, showing so many uncovered body parts? Where does alcohol flow so freely? Where else does one find such a melange of cultures, or attitudes as liberal and free?
It may not have a soaring iron tower or palaces of equal grandeur, but it's fair to say that Goa, at least in some ways, is the Paris of India. And since the terrorists of ISIS attacked Paris last week, killing 130 people at the sort of sites Goa is also known for – restaurants, bars, a music venue, a sports stadium – some Goans and Goa watchers are asking whether this small corner of India could also be a target.
Judging from history, the answer would be no. After all, Goa has not recorded even a single incident of mass deaths due to terrorism. And yet we all know that yesterdays don't necessarily dictate tomorrows, especially in this complicated world of ours where growing technological advancement is accompanied by increasingly lethal radicalism. And Goa has served as a preferred rest stop for a number of known terrorists.
Police, who set up a special Anti-Terror Squad about a year ago, say they aren't taking any chances.
"The terror strike in Paris is a lesson for all of us. We are pressing in 527 additional policemen in view of the tourist season and the IFFI (International Film Festival of India) not just in Panjim but also in places frequented by tourists," said Sunil Garg, Inspector General of the Goa Police.
The bottom line is this. A place like Goa would do well not to assume it can't happen here. From Bali to Oklahoma City to Lockerbie to Madrid, the list of unexpected terror sites is long. Who expected the Nov. 20 terror attack at a Radisson Blu hotel in the West African nation of Mali, coming just days after the Paris attack and leaving some 22 people dead?
With security being one of the most crucial aspects of a tourism-based economy like Goa's, it's little wonder stakeholders are jittery.
"The police always say they are prepared and that they can tackle any situation. We're lucky nothing's happened so far. I know of instances where a British couple has travelled all over India and not once were they asked to produce their passport," said a hotelier who did not wish to be named. He was referring to the rule that all hotels identify their guests and, in the case of foreigners, register their passport details in the so-called C-form and share the information with police.
While Goa has shifted the C-form registration process to online, several hotels are still doing it manually, leaving several loopholes.  Once a C-form is uploaded online, a flagged name will immediately show up, alerting the hotelier that their guest could spell trouble. With the manual process, it could take months to realise that a terrorist came, stayed and went.
Garg, the Goa police Inspector General, said the state Anti-Terror Squad is fast at work preparing for a serious terror attack.
"We are having a meeting with all police officers above the rank of police inspector where they will be sensitised about preventing and handling such situations," Garg said.
It's important to note that Goa has had brushes with terror, even if they weren't outright attacks. Several persons believed to be involved in terror acts have made Goa their home, either to lie low or to rest and recuperate.
Case in point is Abdul Mateen Damda Faquee, hailing from Bhatkal Karnataka, who was arrested by the Mumbai Police Anti Terror Squad at the Dabolim airport in July 2014. Or more importantly the case of Yasin Bhatkal, a well known Indian Mujahideen terror operative who stayed at a rented accommodation in Chapora for more than a year, and no one knew a thing.
Only after his arrest did the police search the room in which he was staying and find 'bomb-making equipment', acid bottles, detonators and other lethal items.
Yasin, the man accused in the German Bakery Bomb Blast in Pune in 2010 that killed 17, is said to be the mastermind of many blasts all over the country and was caught in an operation on the Indo-Nepal border in Bihar's Raxaul town back in 2013.
More recently the case of 34-year-old Syed Ismail Afaq, another Indian Mujahideen operative who is a suspect in the 2008 Bangalore blasts that killed two people, had undergone training in paragliding near Arambol beach in Goa in 2014, months before he was caught with his colleagues.
Would terror groups carry out attacks in the same areas where they rest, recuperate and hone up on their skills? It's clearly within the realm of possibility.
With Goa playing host to large late night parties and other events, the scenes could be sitting ducks for Mumbai- or Paris-style attacks.
The Goa Police Anti-Terror Squad has 110 members, including 30 intelligence officers. It places spotters at strategic locations such as markets, tourist sites like Old Goa, the beach belt, party joints and other area, to keep an eye on suspicious activity.
The Anti-Terror Squad has an armed component and an executive component, in addition to the intelligence gathering unit. That unit works full time in gathering information on terror-related activities.
Are Goans afraid?
"Goans are usually very inquisitive people. It isn't easy to get away without people asking questions. Being a small society in which everyone knows everyone, an outsider will stand out. This makes it difficult for any terrorist to get away," said Ralph de Souza, a professional working in Goa.
Of course, it must be remembered that committing this kind of atrocity wasn't particularly easy in Paris, either.