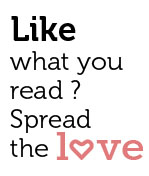 Share
Nadia Gunardisurya
Photographer Nadia Gunardisurya exhibited her images at the Alliance Francaise in Panjim on Oct. 19th. Here is what she has to say about it.
As a self-taught photographer, I enjoyed looking at the photos I took 10 years ago and pursued it since. It's a serious passion and I hunger for more.
These images were born from a fascination for India, pill in this particular case – the   women and their traditions. There's so many details and my photographs appreciate all that.
The collection was meant to be a personal treasure but then I remebered someone telling me, "If you think you make beautiful images and love them, then don't keep it to yourself, share them". So here they are.
These images are symbolic and my curiosity is not limited by these prints here at the exhibition.  For the moment, if you agree with the saying that you can see the photographer's soul through the images, then you have certainly got an inside peek into my soul. These pictures are dedicated to their long-lasting beauty and simplicity.
Photo Title: Sandy
Name: Nadia Gunardisurya
Origin: Indonesia
I have lived in Arossim beach for the past 3 years, loving Goa everyday since I arrived