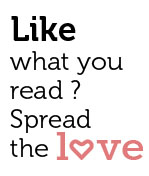 Share
The Pleasurable, price Scientific Journey of Deepak Pathania
The older we get, help and more experience we obtain, the more difficult it becomes at times to stumble upon something truly new. That makes the journey of Deepak Pathania all the more compelling. His science-made-fun YouTube videos and upcoming travelling science fairs – India's first – are groundbreaking endeavors with the potential to enrich our lives. To all of you with kids out there, this is especially important reading. As part of "Heard on the Streets" – a citizen's journalism initiative by Goa Streets – we invited Deepak to tell us about his life, his stunning, innovative projects, and his decision to move to Goa. Read on!
I am a compulsive hands-on inventor/problem solver, having graduated as an Industrial Designer from NID, Ahmedabad. I shifted to Mumbai for work in 1995 and founded a multidisciplinary design studio, Design Intervention, in 1998. Mumbai in the late 90s was a booming market and if you had talent, you could pretty much get any project you wanted, and I wanted it all. Over the years, our boutique design firm won many honors and awards across disciplines, ranging from Promax gold in animation, prizes for exhibition stalls, for retail, sets for national networks, Sunburn stage designs (2011) and a even a national award in the form of FIRST PRIZE for the tableau design at the REPUBLIC DAY PARADE (2012). In 2007 I became a creative consultant for the TV show MAD on POGO, and since 2009 created original content for Science/Innovation shows (FAQ, BrainCafe, EngineerThis) for mainstream TV channels.
I have worked on 700+ presentations as varied as developing mono-wheel motorcycles, amphibious vehicles, vacuum powered climbing equipment and even 30-feet-tall trebuchets (medieval war engines with slings for hurling missiles). In 2012, my wife Carol and I decided to escape Mumbai and move to Goa, shifting our creative office here as well. Goa because it was close enough to Mumbai and also a great place to raise our two sons, Moksh, 8, and Vardaan, 5.
Deepak Pathania riding a monowheel
In 2012, I got some time to think things through. I had been thoroughly enjoying my "working" life but I longed for greater focus – a core competency, if you will. It was New Year's Eve, Dec 31, 2012, when I engaged in several hours of deep introspection. I looked back on my journey since 1995, starting from my school days. I always wanted to try out new things and ended up doing a great many of them. Not for a moment do I regret my multi-disciplinary quest, which gave me breadth and a wide vision. But as 2012 turned into 2013, I began to understand that for me it was time to stop excelling in lots and lots of things, and instead to focus on reaching the pinnacle of just one. As I introspected into the night, I had a plan.
Developing science content for presentation is tough, and the scale that we work with is also unprecedented (certainly in India, but sometimes in the world as well). As we began working on these projects, everything seemed to fall into place – guided and nurtured by cross-discipline fertilization. Through it all, the one thing that I loved most was innovation and being in the workshop. What was my plan? What was my core competency? I conferred with Amit, my brother, partner and director of operations, and we decided that the answer was to find focus AND do what we loved. The answer was to produce Fun Science Content as new verticals that can evolve into independent brands. After a year of backend work, in July 2014 we launched D'Art of Science www.dartofscience.com, a Science Website, along with a YouTube channel. India has numerous fun science and DIY content developers for online consumption, and all concentrate only on the science/tech, but not on the presentation. Because we had the experience of developing content for all the science TV shows, including sets and exhibitions, it was eminently doable for us.
The past journey started to make sense in the cosmic plan. The videos are being designed with a multi-layered strategy. Not only can these videos be used for edutainment for kids, but teachers can use them in class. They have the option of keeping the volume off and explaining the presentation the way they want. We release one video per week, but have the capacity to release one every day. Our next brand is the country's first traveling Science Fair, to be released in New Delhi in July and thereafter in two more metro cities this year. Every year we will introduce new content and travel to five cities. Indian science fairs generally have more or less the same standard content, workshops for kids and food stalls for parents. We are planning to add to all that, experiences that are unheard of, even in international fairs. The information will be up on the website soon so stay tuned!

Here in Goa we assembled a small but a great team to develop the content. Ravi is the director of photography and editor, Chirayu is the content head, Ajay the modelmaker, Rohit the Industrial designer, Kaushal vets the science and Abhishek Chari is the fabricator. Together the team creates the content.
Through all this, my plan is to remain in the thick of it in the workshop making things that feed the content development for the verticals. The eventual dream prototype workshop in Goa will evolve as a hands-on innovation hub for co-creative and collaborative projects as well. Goa IS the best place for that. Unlike other science/DIY content developers in India, we are building a brand that can grow to any scale, and we are committed to making things that not only work scientifically, but also look great. Our aim and USP as D'Art of Science is to provide great content using Indian ingenuity backed by industrial design capability, using international standards of presentation. And, through it all, I personally host/anchor everything and hope to become the Fun Science Guy of the sub-continent. The journey has just begun.
_______________________________________________________________________________
To see D'Art of Science's videos, log onto www.dartofscience.com.