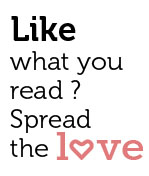 Share
An award winning oriental treat
Republic of Noodles is a dining experience like none other – one that promises you an unforgettable journey through a world of flavors from Thailand, Vietnam, Malaysia, Singapore, Indonesia and Burma. The restaurant with its understated elegance, accentuated by traditional and contemporary Indonesian and Thai artifacts blends the modern with the traditional in style, making dining here a truly pleasurable experience.
RON as it is fondly called is the award winning pan-Asian restaurant at Lemon Tree Amarante Beach Resort, Goa. Located just 250 meters from Candolim beach, the resort is in close proximity to all hip and happening beaches and is a perfect choice for people looking for some lip-smacking food.
Known for its signature dishes that include stir fries, clay pot dishes, curries and noodle preparations, the non-vegetarian cuisine on offer complements a connoisseur's palate. Vegetarians too have a rich menu to choose from. Among the must-try dishes for starters are Grilled Mushrooms with Burnt Chilly and Tamarind Marinade or Popiah Je – Vegetable Spring Rolls with Orange Chilly Dip. For non-vegetarians, the must-haves include Banana Leaf wrapped Grilled Fish in Balinese Spices, Nyonya Fried Chicken with Lemon Grass Sambal and Wok Flashed Thai Garlic Pepper Prawns.
For the soup-lovers, the restaurant presents an appetizing array of all-time favorites including the Tom Yum Goong and Aromatic Clear Soup with Pokchoy and Shitake which is full of enticing flavors. A wide variety of interesting Wok- Stir Fries that include Lamb with Young Peppercorns and Quick Fried Vegetables with Ginger Wine Sauce go perfectly with the mains. Republic of Noodles is famous for its claypot curries as well, and the Burmese Chicken Curry cannot be missed.
At RON, the selection of noodles on the menu is quite incredible. One can pick from Indonesian Mee Goreng with Vegetables, Thai Chilli Basil Noodles, Bangkok Style Pahd Thai Noodles with Wok Seared Prawns and more.
A meal at RON cannot be complete without trying its delectable desserts. For the sweet- tooth's, the signature Water Chestnut Rubies and Longan in Coconut Milk is definitely a must have.
Republic of Noodles has been awarded as one of Asia's finest restaurants by The Miele Guide, a regional guide book to restaurants in Asia. It has been awarded the Times Food Award in the category of 'Best pan-Asian Restaurant in North Goa' for the year 2010 & 2011.
Republic of Noodles takes food enthusiasts to a completely new level of dining experience and looks forward to welcoming them on an exotic journey across South-East Asia".
Note: The corner is a regular space where businesses, entrepreneurs and all others with noteworthy projects can 'strut their stuff"