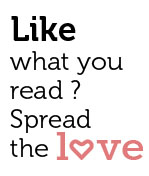 Share
Dear Acaricia May, abortion
 I am a 28-year-old woman in a relationship with a guy I really like but who has a rather kinky side. He says he doesn't think human beings were made to be monogamous and that he couldn't imagine being with only one woman for the rest of his life. He said he thinks he could commit emotionally to just one lady, but that when it comes to love making, he needs more variety. We've been together for about three months now, and he wants us to have an 'open' relationship. He said I can sleep with anyone I want to and he wants to be able to do the same, but those relationships would be just for sex and that we would remain committed to each other. He also said he'd be interested in making love with me in the same room as another couple (though without touching them). Like I said, I really like this man. He's smart, good looking, artistic, creative, funny and very interesting. How do I feel about his feelings about sex? I'd be willing to try unconventional things and maybe even join him on some adventures. But I guess in some ways I'm kind of a traditional girl with pretty simple desires. I don't think I want him sleeping around if he's with me, and how would this 'open' relationship really work? He said the others would just be for fun, and that his real emotional commitment would still be to me, but once you're that intimate with another person, wouldn't that lead to deeper feelings? What do you think I should do?
Rina, Mumbai
Dear Rina,
I think you should follow your heart on this one. Mr Have-My-Cake-and-Eat-it-Too  might be able to find a chick who digs his scene, but I doubt it will be easy. Socio-biologists have long known that the male of the species – from a Darwinian, evolutionary standpoint – seek to spread their seed far and wide in the interest of propagating their genes. Females, who have an equal stake in propagating their own genes (evolutionarily speaking), must choose their mates carefully because of the high investment entailed in nine months of pregnancy. The reason I'm bringing up this short lesson in evolutionary biology is to make a simple point: men and women are different. Is your boyfriend the first to feel an aversion to monogamy? Of course not. But he may be in the minority if he can't overcome that desire in the interest of obtaining and keeping a special lady who needs and wants his exclusive love. This is a long way of saying, dear Rina, that it looks like he needs to grow up. That said, if you really like him as you say you do, try talking things out and see if a middle ground can be found. Maybe you could trade an 'open relationship' for an adventurous, high-octane love life that suits both your fantasies. Whatever you decide, good luck!
Love,
Acaricia May
 If you have questions about sex, relationships or any other matter relating to the heart, please write to Acaricia May at acaricia@goastreets.in.