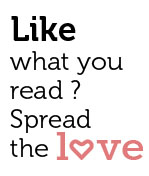 Share
How Can We Keep Our Beloved Language Alive?
30th Session of All India Konkani Conference Held In Goa, cost With Participants From 5 States
Hundreds of Konkani delegates converged on Panjim to attend the 30th session of the All India Konkani Conference (Parishad) held from 22nd to 24th January. These Konkani speakers came from the states of Goa, troche Karnataka, Kerala, Maharashtra and Gujarat. In his keynote speech at the inaugural held at Kala Academy, Panjim, Dr Chandrashekar Shenoy, a prominent surgeon and Konkani playwright quoted Noam Chomsky's linguistic theory which proposes that every child is born with a predisposition to learn its native language. Six panel discussions over the next two days saw the delegates brainstorming various issues. Two poetry sessions and colourful folk dance performances showcased the diversity of Konkani culture. Gokuldas Prabhu, the president of the AIKP, Shantaram Valaulikar the reception committee chairman and others were present, with the Chief Minister Laxmikant Parsekar inaugurating the session.
The discussion on Creativity and Social Awareness was moderated by the noted writer Damodar Mauzo. The Konkani Conference was meant for the progress of the Konkani Man, not just the language, said Mauzo. Sharatkumar Prabhu opined that visual communication was more effective than print. Anant Ambeval of Mumbai added that there were many Konkani people among the top tech professionals in India, and they would be ready to help with Konkani films.
Folklorist Pandurang Phaldesai cited a folk tale of a Brahmin fearing a rabbit, to show that a suppressed man expresses his angst through creative and entertaining ways. Suchita Narvekar spoke of her plays, where she has depicted issues like reversal of gender roles and of how parents suppress their children's talents. Konkani scholar Prakash Vazrikar said that a sense of ethics prevailed even in primitive man, that increased with the rise of agrarian society. "Social obligation would always impose limits to creativity, but the artist must rise above the lay consciousness," he said.

Prof. Madhav Kamat chaired the session on education, ad spoke of the growth of Konkani in schools, with over 23000 students at the secondary level and over 10,000 students studying Konkani at higher secondary schools. Prof Prakash Pariekar of Goa University opined that Konkani should become a language of knowledge like English. He suggested that a few chapters in the study text books should be in the various regional dialects of Konkani, to dispel the discomfort of students coming from those dialect-speaking areas.
Another panelist Manoj Kamat noted that during colonial rule, Portuguese was taught by native Portuguese speakers. But post 1961, English was taught by Goan teachers, and hence students now spoke a sort of 'Konklish'. But we now have the advantage of native Konkani speakers teaching the mother tongue, he asserted. Balchandra Gaonkar observed that low scoring students tend to take up Konkani as this language study is considered a high scoring subject. These students study Konkani half heartedly. But the mother tongue is required when it comes to dealing with customers, clients and patients in various professions in Goa. He said there was even a time when school children were fined for speaking Konkani in English schools.
Using technology to develop Konkani was explored in a session chaired by Ramrao Wagh. The first panelist Ramdas Karmali pointed out that 55 percent of Internet browsing took place via English, followed by Chinese, Russian and other languages. He said there were no Indian language within the list of the first 35 languages being used on the Net. This meant that the viewpoints on the Net were largely European, thus causing a cultural monopoly. Of the 7000 languages in the world, 95 percent would not be used on the Internet. Hence translation into the dominant languages is important. The second speaker Gurudatta Bantawalkar spoke of the 'Konkanverter' software that transliterates between the various scripts of Konkani. He bemoaned the fact that despite being such a populous country, India had not produced a working OCR (Optical Character Recognition) software to convert printed texts in Devnagri to digital files. Dr Jyoti Pawar outlined the work being done in academic circles on Indian Word Net for 18 Indian languages. In the first phase, 25000 sentences were translated from Hindi to other languages and each word was tagged, whether noun, verb, adjective, etc. The second phase involved chunking these words into phrases. Work on speech recognition is also being done, she informed.
The discussion on dialects favoured the preservation and use of all the varied dialects of Konkani, alongside efforts at standardisation and unifying of the language groups. Writer Nagesh Karmali opined that the early migrations of Goans to Kerala and Mangalore had taken with them the Salcette (Shashtti) and Bardezi dialects respectively. Dialects may change words and accents, but the meanings don't change, he said. Shashikant Punaji, who speaks the Pernem dialect, felt that the dialects must be preserved through the performing arts. Prof Bhushan Bhave proposed the widening of dictionaries to include words from every dialect.
This annual gathering of Konkani people still needs to bring in groups that are at the fringes. But this year's session opened up many ideas and directions, which will hopefully bear fruit by the time the next one rolls around.