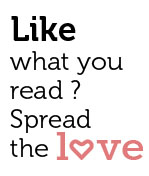 Share
A motley group of artists, writers, photographers, musicians and a dog sits around on the floor of a second floor flat in Taleigao. A tall girl stands in front of her chest-high painting on canvas, talking about it. A session of the latest creative collective in Goa 'The Creative Pool' is in progress.
Creative minds are often considered to be fiercely individual and egoistic. But young creative people tend to seek each other. It may be for nourishment, to grow stronger until they achieve enough critical mass for a solo flight. Or it could be for sheer creative interaction and joie de vivre.
Most art collaborations in Goa usually take the form of a group exhibition, where two or more artists get together to show their works at a gallery or other public space. But a few art collectives have even lasted several years.
One of the earliest art groups was Syncronicity, founded in 1985 by Apurva Kulkarni, Querozito de Souza, Willy Goes, Wilson d Souza , Theodore Mesquita, Rajashree Thakar, Liesl Cotta and others. It lasted for four years.
Apurva Kulkarni (center) and other participants at a Creative Pool jam
The art historian and poet Ranjit Hoskote who curated the celebrated Aparanta group show in 2007 writes about the Goan Art Forum of the early 1990s, of which Theodore Mesquita was a major driving force? "This platform was nourished by the fervour of young Goan artists and art historians who had studied in Baroda and were eager to convey the impulses of the wider world to their homeland…In its best years, the Goan Art Forum brought about a sense of purpose and camaraderie that has, despite later changes, played a major role in the careers of a number of contemporary Goan artists."
Vasant Hede, a co-founder of The Creative Pool, is an electronic engineer by qualification, but now works as a marketing officer for Chowgule College in Margao. The young art aficionado has been inspired by bar camps and other open forum experiments.
"Bar camps were originally started by techie guys, who would share code and other stuff related to their work," says Vasant. "We see Creative Pool as an open space for anyone related to creativity – artists, musicians, filmmakers and others. We want to meet regularly, to have a space for interaction and dialogue in person, not just in virtual space."
Vatsala Kamat Shankwalker and her younger sister Vaishnavi, two other founder members, have both graduated from the Goa College of Art, Panjim. Vatsala graduated in 2011, and is focused on print making. Vatsala, who counts Satish Gujral and Mario Miranda among her favourite artists, attributes her decision to study fine art to Wilson D'Souza, an art teacher who runs an art school in Panjim.
Their desire to bring beauty to their environs drove the two sisters to paint a mural on the wall of an old community hall near the church. A banana tree, agricultural tools, fish and other images from around Goa are depicted in this colourful and refreshing painting.
Making an aesthetic point
The Creative Pool group first met on 13 April 2013. Art historian and teacher Apurva Kulkarni, architect Richa Narvekar, musician-writer Sanket Sharma, photographer Saurabh Dalvi, lawyer-artist Anil Rodrigues, filmmaker Omkar, artist Melanie Garreth were among those who have attended the meets so far.
At the group's first session Apurva Kulkarni offered to nurture new ideas and to curate the works that would emerge from their interactions. Painting, clay modelling and discussions followed. At another session, writer and musician Sanket Sharma spoke on blues music and played some slide guitar solos. I attended a meet last Saturday and wound up reading out a few of my poems. Melanie Garreth, a young artist who freelances as an art teacher was also there.
"I love drawing portraits," says Melanie. "When I was very young, I painted Aishwarya Rai, as I found her really beautiful. I showed the painting to a friend, who didn't find any resemblance to Ash. But for me, it was a portrait of Aishwarya!" Melanie has taught at the Mango Tree Art School, an after school art program, at the Sunaparanta Centre for Arts in Panjim. She admires the work of  Delhi-based artist Trishla Jain.
Vatsala's etchings show female forms imaginatively sprawled out. A meandering line in one of her prints takes the shape of the head, breast, belly and knees of a sitting woman in side profile. Her work is influenced by surrealism, and by psychic automatism as a creative exercise.
"My father took me to see Vamona Navelcar at his studio in Pomburpa. I was amazed to see how he works in a small, cramped space, with all his paintings stacked up there," says Vatsala, daughter of ace Goan footballer Brahmanand Shankwalker, who has displayed her prints very tastefully on the walls of her apartment which serves as the group's meeting place.
Apurva Kulkarni has had considerable experience in mentoring art interaction groups. He initiated 'Lila', a meeting space for creative people, in 2005. The participants met every Wednesday for over a year. Apurva was also part of the POV sessions (Points Of View) on Saturdays conducted over 2012 as an Art & Culture Department  initiative at the Central Library in Panjim, along with Damodar Mauzo, Vivek Menezes, Viraj Naik, Sanjay Harmalkar, and Abhay Sardesai.
"These group interactions must evolve organically and spontaneously," says Apurva. "No one person can lead others for a long time. Creative people all over Goa must emerge with their own initiatives. Lila and Creative Pool are different in the sense that they encourage the involvement of the other half of the equation – the readers, viewers, listeners – to interact with artists."
As the bells of the Taleigao church ring Angelus, we are all still working. Melanie is drawing a graphite portrait. Vatsala is trying out a new watercolour brush, which come with its own attached water cartridge. Vasant is clay modelling a turbaned man. The conversation drifts to recurring dreams and memories.
"I once dreamed of a pregnant woman in the shape of a Ganesha image, and I painted that image," confides Vatsala.
Only time will tell if Creative Pool stays together and flourishes with creative camaraderie. But for as long as young minds reach for the stars and each other, Goa will surely see a lot of such initiatives in the years to come.
The Creative Pool meets every Saturday from 3 to 7 pm at Taibai's Studio at Ravalnath Estate, opposite St Michael's Church, Taleigao. Vasant Hede can be contacted at 8408087197, email: ashnov51@gmail.com
/
/
/