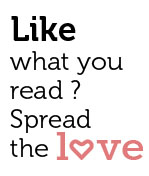 Share
It's party time, hospital Goa! Yes it is. That's why in this edition we chose to highlight all the ways Goans usher in a New Year – from the A-list parties of the glitterati to traditional balls to serenading deep in the villages. We hope you enjoy this tour of partying Goans, and all their wonderful traditions of New Year celebration.
But you will also notice that gracing these pages are a number of stories about things that are not particularly happy, but which are important nonetheless. Our piece on rape looks at what's inside the hearts and minds of protestors, and examines the cultural contexts that provide fertile ground for rapists. We look back at 2012 and forward to 2013, and in no uncertain terms outline some concrete solutions to the state's toughest problems (mining, corruption, infrastructure and garbage, to name four). In this issue, we interview Chief Minister Manohar Parrikar, who asks Goans for patience as he tries to steer the state into smoother waters, comparing the government to a "slow oil tanker." In another piece, we tell you about how there are more would-be parents than there are babies up for adoption – a welcome sign for the children even if it means long waits and anguish for the adults.
This issue comes to you just days after Outlook India, one of the best magazines in the country, listed Goa Streets as one of the "signs of hope" for the state. We are very proud of that designation, and have every intention of living up to it!
Let us take this opportunity to wish every one of our readers a very happy, prosperous and healthy New Year! May 2013 be a time of problems solved, dignity upheld, stomachs fed, environment cleaned and hope restored.
The Goa Streets Team