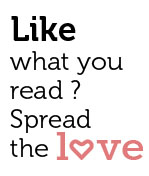 Share
Gazpacho
A seed, viagra 100mg an idea, find a restaurant, a way of thinking about food
"In the Bible, the mustard seed embodied how great events were often inspired by humble beginnings."
It's fair to say that something great is happening on Chogm Road in Sangolda, with the arrival of the delightful Home Store Freedom Tree and now, a terrific new culinary venture just behind it. Somehow calling Mustard a restaurant doesn't seem to do it justice, because it's so much more than that. It's a garden, a concept, a cozy refuge, and a magically designed space that can't help but reveal its creators' deep commitment to excellence.
The fine dining establishment Mustard has already begun serving up delicious European cuisine created and curated by the extraordinary French chef Gregory Bazire. On April 4, Mustard will be launching the second instalment of its foodie extravaganza: a Bengali menu inspired by, you guessed it, the mustard seed.
On a recent weekday afternoon, the Goa Streets team was privileged to have been invited to a tasting of the restaurant's Bengali cuisine, as far as we know the only offering of its kind currently in Goa. Prepared by Bengali chef and food historian Pritha Sen, our meal consisted of something that looked like a Bengali version of a Thali (if that exists!).
Among the first dishes we tried was the Shukto, a bitter gourd better known as karela, which, according to the tradition of Ayurveda, serves as the perfect cooling appetizer. We savoured some Kumror-Chhokka, thinly rolled bread stuffed with tasty lentil paste paired with a sweet-and-sour gravy made from pumpkin, potatoes and black gram. Then there was the Maacher Chop, a Bengali aloo chop with spiced, flaked fish stuffing at its heart (and a true delight to behold!). The Rui Maacher Shorshay Jhaal featured the delicious fresh water fish Rohu, found in many of Bengal's waters, and served in a mustard gravy with nigella seeds.
Now, in the interest of transparency, we must reveal that we are no strangers to Bengali food. Goa Streets publisher Marisha Dutt, who was present at the tasting, is herself Bengali and very good cook to boot (if we may say so ourselves!). Marisha's opinion was that this Bengali food held its own nicely, and she is eager to try more of it.
Interiors of Mustard
On this day, we didn't get a chance to sample Mustard's European cuisine, but we are big fans of Gregory Bazire and know that anything he creates, culinary-wise, is bound to be scrumptious.
Among the items on offer on the European menu are: Gholer Sherbet, a light yoghurt drink flavoured with fresh lime; the Kingfish Terrine, a kingfish-based terrine similar in texture to pate; Market Fish a la Mustard, featuring "the freshest catch that our picky chef has been able to find", cooked in coconut vinegar and other condiments and served with a creamy mustard dressing; Pork Medallions, served with a sweet potato mash and runner bean fricassee along with a green pepper and mustard sauce; Poached Black Pomfret, served with a chunky vegetable etuvee'' (a style of cooking vegetable in their own juices) and a light garlic mayo; and the Pesto Aranccini, fried risotto rice balls with gooey mozzarella cheese cores inside and a pesto coulis outside.
The desserts on the European menu include Creme Brûlée, "Brownie a la Mustard", and Gelato.
Prawn Malaikari platter
The dessert we tried, however, was the Bengali Kheer Komolo With Seasonal Frruit. The menu describes the dish, based on a concoction of slow-thickened milk, as a "sin delight" and, believe us, it is not wrong! It was indeed sinful, and delightful.
Mustard is filled with surprises, both large and small, including green tea brought in from Darjeeling and a glorious garden in the back, where many of the vegetables used in the cooking are grown. That Latika Khosla, the well-knowndesigner who runs Freedom Tree on the same premises (and who is a frequent contributor to Goa Streets!), helped design Mustard is definitely an added plus. The colours, the furnishings and the vibe are world-class.
Congratulations to the Mustard team – Pritha, Gregory, Shilpa and Poonam. Their venture is being built with passion and love, and it shows. ?
www.facebook.com/mustardgoa
House No 78, Mae de Deus Vaddo,
Chogm Road, Sangolda, Goa – 403511
M.: +91 98234 36120