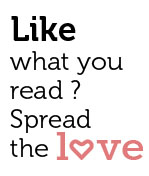 Share
Kikks – The Cocktail Lounge
At Kikks Lounge!
Looking out for that perfect venue with a spectacular décor, physician amazing vibe to hang out with your friends, ed or perhaps celebrate a Birthday or Staggette party in the heart of Goa's coastal buzz? Then it is time for you to check out Kikks.
The Acacia Hotel & Spa has kick started a new lounge called Kikks – The Cocktail Lounge, which is located just 500 meters from the sea in Candolim – smack in the centre of Goa's best nightlife and chill-out scene. This cocktail lounge is serving up a delightful Bistro Menu with an exotic line of Cocktails & Mocktails. With a seating capacity of 50 people, Kikks will be open from 2:00 pm to 1:00 am every day.
Yes, this is about drinks and hanging out in an extremely inviting lounge. But it's also about food. Kikks' signature dishes include 'Tzatziki',  the tangy Mediterranean cucumber dip flavored with garlic & fresh mint & served to you with pita bread, and the Kikks Burger, which is 100% ground steak, sesame bun, crispy bun, cheese & French fries. Plus a lot more in the menu for the foodie within!
In the Boozy department, signature cocktails include the 'Hit Wicket', consisting of Goan Cashew Feni, smoked ginger & papaya, and the 'Sixer', which is Dark rum, white rum, grape fruit juice, cinnamon, clove syrup, Campari, bitters & fresh lime mix. The interesting thing is that Kikks uses fresh fruit purees for their drinks and not the commonly used syrups.
In the smoky department, Kikks has various flavors of Hookahs for you to relax with. Flavors like kiwi, coffee, cranberry, double apple, peach, strawberry, watermelon, bubble gum, Brainstorm, American blue mist, Rock on, Green forest  and the list goes on. Hookah bases here are made of soft drinks, Red Bull, milk, beer, vodka, wine, whiskey or any special bases as & when requested by the guests. They have special Hookahs made from fresh watermelon & pineapple as well.
Come by for a smoky-boozy-foodie night!
Events to look out for at Kikks:
w             Happy Hours- Everyday (5pm-8pm)
w    Industry Nights – Monday (7pm onwards)
w    Fusion Thursday – Thursdays (7pm onwards)
w    Gone Girl Ladies Night – Friday (8 pm onwards)
w    Super Saturday Night – Saturday (8pm onwards)
Meal for 2: Rs. 1200/-
Jay Sethi and Friend
Address:  The Acacia Hotel & Spa Goa, Fort Aguada Road, Candolim
Email: fnb@theacaciahotels.com
Tel. No: 0832-6714777
Note: The corner is a regular space where businesses, entrepreneurs and all others with noteworthy projects can 'strut their stuff'
(L to R) DJ Bonny, Pritam Singh, Ankit Choudhary(ACE), Sunil Khati, Sanjay Banker, Dinesh Shirodkar