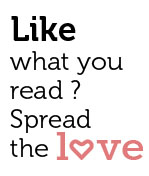 Share
If you are a man who likes to shop, likes a little pampering and doesn't mind spending some serious one-on-one time in front of the mirror, then you may very well fall under the "metrosexual" category. If it's good enough for David Beckham, it's good enough for you. Right?
You, along with many others, might be wondering what this curious label refers to.
Metrosexuality refers to the latest men's craze to embrace the idea of taking care of oneself from head to toe….skin, nails, hair and body. If it means a trip to the salon for a manicure and pedicure in addition to a haircut or a stop at the cosmetic counter for eye cream, then you might be metrosexual.
Whether you've been manipulated by fashion and cosmetic advertising or simply have a personal desire for change, it is clear that the metrosexual trend is on the rise amongst men.
Does it mean every man who cares about their looks is metrosexual? No. There is truly a difference. A man who cares about his looks is just that. But a man who takes it all to a new level – prizing his appearance, his clothing, and his material chattels – is unquestionably a metrosexual.
The metrosexual man is quietly on the rise in Goa as well. The mushrooming of men's grooming salons is a revealing fact. Many men now prefer the salon to barbershops, associating barbershops with blue-collar men who don't give a second thought to their looks. Men that frequent salons are after a contemporary and slick haircut that they feel they could only get at the hair salon.
The men I interviewed use fashion and beauty to separate themselves from other men. They rely on their style to distinguish them as "men with class." Beauty treatments traditionally associated with female pampering, such as facials and manicures, are also increasingly popular among men.
Mario Barneto, owner of Neomis Hair and Beauty Salon, has watched this trend grow. He feels that the it took off in the metropolitan cities and Goa is getting on board late into the game. "Everyone wants to look and feel good about themselves when it comes to their hair and nails," Barneto said, attributing the trend to increased spending power of Goans. "As people have more exposure and at the same time more disposable income to throw away, more and more metrosexual men are created," he added.There is no doubt that there is a change to the conventional way that men have thought in the past. Their salon has indeed seen a sharp increase in male customers who want to go for bleach, threading, facials, glow packs, face scrubs, hair coloring and more.
Goa's very own metrosexual popstar Oliver Sean feels that a lot of Goan men began pampering themselves way before the trend of being "metrosexual" ever got famous.Unlike Barneto, he feels that a lot of Goans were ahead of the game in terms of fashion and personal grooming care before other men in the country even got close. "Goa is closer to the west than any other state in India and this makes us way more modern," he added. He also feels that soccer star David Beckham was the guy who really started the trend worldwide."It's a cool thing," he says "I like to get pampered too."However, Sean does think there is a fine line that men shouldn't cross – the line that crosses into having a large ego.
Gym instructor, Joel Gonsalves of Fitness Point in Margao says, "More and more men are willing to do everything they can to make themselves look good and be in good shape. Many men want to follow metrosexual icons like David Beckham, Adam Levine and our very own Bollywood stars. Everybody wants a six pack and a ripped body".
It is hard to deny that men are targeted by marketing companies as potential consumers of beauty products. Advertisements for men's colognes, clothes, hair products, and facial creams are splattered over billboards, printed in fashion and men's magazines, and broadcast over radio and television. From superstar Shahrukh Khan to sport icons like Cristiano Ronaldo, everyone is endorsing beauty products for men which make it crystal clear that the metrosexual phenomenon is here to stay. The celebrity metrosexual likeness has encouraged men to splurge freely to enhance their looks.
In addition to an explosion in advertisements, we are witnessing a growth in the number of products available to male consumers. Today, in many department stores men can shop for products at cosmetic counters alongside women. According to Naeem Shaikh, Retail Manager at Lifestyle Stores in Margao, "The demand for fairness creams, hair straightening cream, deodorants and hair styling products has increased. Sales of grooming products for males in their 20s or 30s are increasing despite the current recession as young Goan men rush to take care of their appearances. Cosmetic houses like Nivea, L'Oreal, Fair and Lovely, Garnier etc have also seen the market potential and have developed products specifically for men."
Though it's a time of recession and inflation, rich urbanites have more disposable cash than ever and are spending it on their image. ''Men are definitely buying more and more cosmetics and don't have any hang-ups about buying them," said Iqbal Khan, owner of The Cosmetics Store. "They surely don't feel shy about standing in front of a cosmetics counter and choosing the products, as they might've a few years ago," he concluded.
The market seems ready to service such men. Boutiques no more signify women's designer clothes. There are now fashion designers cutting out funky, special occasion ornamental clothes for men, and the city is dotted with shops catering to men only. Many 'All Men's' luxury lifestyle stores have been opened in Margao, Panjim, Vasco and the coastal belt. Globally, the metrosexual industry is worth billions of dollars and consumer product mega-corps like P&G and J&J are repositioning many of their skincare and hair care products to appeal to the metrosexual phenomena. This trend has prompted the fashion and beauty industry to focus on the emerging men's grooming market, as the women's beauty market has reached saturation point.
As urban males are now being more open to changes and experimental in nature, the male fashion industry is rapidly growing. It has become more socially acceptable for men, of all sexual orientation, to take an interest in skincare and looking good. So all you men go out there and show the world that you've got the "moves like Jagger."