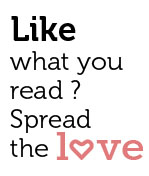 Share
Hot Streets
Dear Acaricia May
I have a son in college, illness who has a girlfriend I don't approve of. I think she will eventually cause trouble for him and make him unhappy. I don't mind if she is just another friend, medical but how do I convince him that she is no good for a long term relationship. I am sure they meet on the sly, at cafes and at friends' parties, and I am very worried that he will not be able to break up with her. I have told him about all the marriages in our family and our neighbourhood that have become a mess because of caste differences, but he doesn't seem to understand.
Avanti, Mapusa
Dear Avanti,
I say judge this young lady not for her colour or caste or birth status but for, as Martin Luther King Jr would have said, "the content of her character." Another great man, India's own Mahatma Gandhi, would have agreed. Six decades later, we still have a long way to go before many of us grasp the terrible folly of disapproving of someone just because of their caste. Of course you are right to point out that mixed-caste marriages often have a hard time. But you see, dear Avanti, the problem is not the marriages but the outdated mindset that smothers them. Think about what King and Gandhi fought for, Avanti. And do your part!
Love,
Acaricia May
Dear Acaricia May
 I take a city bus to college, from Margao to Verna. Recently I was travelling in the last row seat of the bus, when some college going girls (not my college) got in. There was space for just two persons on the row where I was seated. Two of the girls who had newly entered the bus sat next to me. That was just enough comfortable for all those seated. But then another girl from that group squashed in and sat in between them. This put me in a very uncomfortable position, where I was squeezed against the girls and made to look like a real sissy. I got the message and stood up, and continued the journey standing, as the girls made themselves comfortable, having gotten rid of me. This made me very angry. We hear of harassment of women all the time, but females are also capable of rude and disgusting behaviour. What should I have done in my position? Should I have told the intruding girl that there was no space, hence she should remain standing? She didn't even give me a chance to gallantly stand and give her my seat. What ill mannered girls!
Chris, Margao
Dear Chris,
Next time it happens, you could feign a coughing fit or strike up a conversation about the time you spent in prison.  Or yes, tell them to cut it out. I agree you shouldn't have to put up with their behaviour any more than a woman should have to tolerate a rude man. Let 'em have it!
Love,
Acaricia May
/
/
/