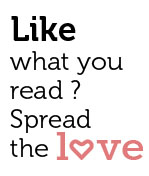 Share
Corruption in Goa Is Not A Laughing Matter.
Because Our Future Is At Stake
Should we be used to it by now? The ubiquitous reminders of our state's breathtaking failure to curb the scourge of corruption.
Our vast iron ore reserves going to enrich an oligarchy rather than lift up our people. Two former chief ministers being named in a multi-crore fraud of global proportions. A South Goa politician engaging in physical assault. The dead body of a major anti-corruption crusader discovered floating in the Mandovi River. A top government official opposed to environmental degradation divested of her forestry portfolio.
And now, after our chief minister's brother-in-law was arrested on bribery charges, we learn of the systematic dismissal of all those who have dared press the case.
"Corruption is rampant in Goa," said activist Ramesh Gauns, in one of the more obvious statements uttered in recent Goan memory.
This is not an academic discussion, a phenomenon to be regretted but in the end accommodated. It is no accident that the poorest societies on earth also tend to be the most corrupt. Business is hampered by a lack of transparency. Ordinary citizens have no hope of obtaining justice when institutions charged with enforcing the laws violate them instead. Cops on the take lack the legitimacy needed to establish law and order. Resources meant for the good of the many instead line the pockets of the few. Elected officials focus on personal enrichment rather than tend to the needs of a society badly in need of help.
It is particularly galling that we find ourselves in this situation, considering that the current BJP government rose to power on promises to root out the bribery and graft that became synonymous with the previous Congress government. On the contrary, the BJP government now stands accused of shielding and protecting the corrupt.
The details of the latest case have yet to be thoroughly understood. But we do know that top cops in Goa – people who should be praised and encouraged, the cream of the crop of Goa's law enforcement – were transferred out of their positions after pursuing a case against Dilip Malvankar, the brother-in-law of Chief Minister Laxmikant Parsekar. Malvankar was accused of accepting a Rs 1 lakh bribe to facilitate the allotment of a plot at an industrial estate. The anti-corruption Superintendent of Police Bosco George was transferred out of his position, as was another member of the Anti-Corruption Bureau, Nolasco Raposo. Both men helped press the case against Malvankar.
Let's be clear. There is nothing special about Malvankar's situation. These kinds of bribes are commonplace in Goa, where greasing palms to get things done happens every day. What was unusual about Dilip Malvankar is not that he accepted a Rs 1 lakh bribe, but that he got caught.
What is extraordinary, however, is our chief minister's decision to defend his kin by attempting to destroy the careers of some of Goa's bravest functionaries. It takes courage to pursue a corruption case against a relative of Goa's most powerful politician. And when that politician responds by silencing the whistle blowers, the biggest loser is the people of Goa. By feeding the culture of corruption, by crushing the cream of the crop, by declaring that power trumps conscience, Parsekar is cancelling out all other efforts to develop Goa.
Development is not just about building roads and bridges. It's also about bolstering civil society, promoting transparency, creating a level playing field and making sure that those who work for a better world are not put down. Punishing those who fight for a corruption-free society, goes against all of these goals.
"The law will take its own course," was Parsekar's only response when asked about his brother-in-law's case. He declined to answer further questions on the matter.
The subject of corruption did come up at this past weekend's 60th birthday party for former Goa Chief Minister and current Union Defence Minister Manohar Parrikar.
"I've never been involved in any corruption," Parrikar told his audience of Goan supporters. "I'm a man of integrity." Few who remember his reign as Goa Chief Minister would reject his claim, but many also remember a certain reluctance to confront the obvious corruption of those surrounding him.
This is nothing new in Goa. Corruption is so pervasive that even those who don't engage in it often turn a blind eye to those who do. Unfortunately, this often translates into outright aggression toward whistle blowers.
BJP legislators are now demanding a probe into the funding of NGOs and other anti-corruption campaigners. Most political parties in Goa have too many skeletons in their closet to initiate any genuine process to end corruption.
Goans for Goa, or GFG, however, has unveiled plans to do just that, following the mysterious death of Father Bismarque Dias, one of our state's most outspoken activists whose lifeless body was found floating in the Mandovi.
Explained GFG president Kennedy Afonso, "Considering the loss of faith in the government's political will to fight the evil plaguing Goa, GFG decided to form a political party to provide a strong regional force that will carry out the aspirations of the people of Goa."
The Aam Aadmi Party is another player taking a serious view of corruption in Goa.
Valmiki Naik, Goa State Secretary of AAP, said "The BJP Government claimed to be better than Congress, which had crossed all limits of corruption, and promised zero tolerance to corruption. But the problem has only worsened during the BJP regime".
Citing AAP's success in fighting corruption in New Delhi, Naik said the same can be done in Goa "if Goa gives us a clear mandate in the 2017 elections."
A number of activists contacted for this article said the root of the problem lies in the widespread perception that corruption is somehow normal, that it's simply the way the world works. And yet it must be noted that there are many places around the globe were corruption is not normal at all. Not by coincidence, these places are among the most prosperous on earth (Sweden, Switzerland, Denmark, Singapore, etc). Clearly, we need a new normal.
Enormous resources were lost to decades of rapacious, unregulated mining, lawmaker Mickky Pacheco walked out of jail early after being convicted of assaulting a government employee, former Chief Ministers Digambar Kamat and Churchill Alemao were named as significant players in the global Louis Berger scandal, and Cabinet Minister Alina Saldanha was divested of her Forests and Environment portfolios after opposing high-profile development projects. These are among the cases that have made news in recent months, but the list of outrages is much longer. The significance of each of these incidents can be debated. But the high toll corruption takes on our society is not in doubt.