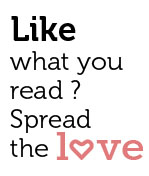 Share
Cricket does not exactly set a Goan heart on fire. While football has given Goa its icons like former India skippers Bruno Coutinho and Brahmanand Shankhwalkar, cure many believe that cricket has offered Goa, order at best, also rans. Noted cricket writer Mario Rodrigues begs to differ. He tells us the story of a Karachi-born Goan who was once regarded as the father of Indian cricket, long before the country's incumbent cricket strongman Sharad Pawar brought the cheerleaders along.
Goans owe a thank you to Sharmila Tagore, actress and widow of Indian cricket star M A K Pataudi.
Had it not been for her letter this month seeking to re-brand the ongoing India-England Test series as the Pataudi Trophy (after her husband), instead of the one named after Anthony de Mello, the Karachi-born Goan would have in all probability continued to be cloaked in anonymity.
Perhaps, the Pataudis deserve to have a trophy instituted in their name. Both father Pataudi Sr. and son Mansur Ali Khan Pataudi were exemplary cricketers and captained India in their prime. But de Mello, who has roots in Saligao, certainly deserves his share of honour, too.  Certainly more honour than a trophy that no one has heard of.
An enthusiastic cricketer, 'Tony' captained 'The Rest' team in the Bombay Pentangulars, a popular cricket tournament of the 1940s and was a man of staggering vision, organisational ability and achievement.
He helped found the BCCI against all odds in 1927, was its inaugural secretary and later served as president from 1946-51. It was de Mello who conceived the idea of a national championship (Ranji Trophy) in 1934 and designed the exquisite trophy that still goes with it.
De Mello has been credited with the launch of the Asian Cricket Conference, built the Cricket Club of India/Brabourne Stadium, National Sports Club of India (both in Mumbai) and the National Stadium in New Delhi where helped organise the first Asian Games of 1951. As a prominent table tennis official, he also organized the world TT championship at Mumbai in 1952.
Indian cricket certainly owes him a great debt. As noted cricket writer of yesteryears Berry Sarbadhikari recalled in his memoir 'My World of Cricket: A Centenary of Tests': "No one man has done more to put Indian cricket on the world map than he. From the historical point of view we will always have reason to be grateful to him for giving Indian cricket a 'christening', a shape and a status. He was the chief architect of 'modern' Indian cricket…"
The late sports scribe S K Sham suggested that de Mello "ought to be acclaimed as the father of Indian cricket" in his tribute penned for the book "Cricket Club of India — Celebrating 75 Years" (2009).
The above statement might sound strange to some, considering the commonly held view that it was the passionate involvement of Indian princes that most nurtured the game. But this royal patronage had enormous foreign support, in the form of the British regime and imported players. De Mello was one of the first commoners to push the game.
De Mello had his detractors, for sure. But for Sham, he ought to be right up there with Indian cricket legends like C K Nayudu, Vijay Merchant and Lala Amarnath.
India has a 'father of the nation,' but who is 'the father of Indian cricket'? The GCA could put this question on the national agenda by petitioning the BCCI and getting it to acknowledge de Mello's rightful place in Indian cricket history.
In his essay on "The doyen of Indian cricket," Fr. Nascimento Mascarenhas, who chronicled eminent people from Saligao, pointed out that the "ardent nationalist" had visualized a "big stadium for the land I love, Goa, when freedom comes, and a pavilion for my dear youth in the village of my ancestors, Saligao".
His untimely death in May 1961 did not allow de Mello to realize his dream. The GCA can perhaps name its proposed stadium, wherever and whenever it comes up, after this great son of Indian cricket.
Mario Rodrigues is a Mumbai-based sports writer of Goan origin and author of the book 'Batting for the Empire: A Political Biography of Ranjitsinghji', one of pre-independence India's most prolific batsmen.