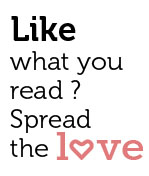 Share
BJP Government Is Pushing For Legalisation Of Bullfights, dosage Flouting Global Trends And The Quest For A More Humane Goa
"La tortura no es arte, stomach ni es cultura."
Anti-bull fighting slogan in Spain, translating to, "Torture is not art, nor is it culture."
It's hard to know what's the greater tragedy, that some Goans revel in the spectacle of bulls killing each other, or that the current government of Goa is now moving to appease bullfighting aficionados by promising to legalise the justly banned sport.
In Goa, bullfighting, known here as Dhirio, consists of two bulls brought together to fight before a ring of human spectators, surreptitiously called to village venues via text messages and circulars. It's bull against bull locking horns, the bloodshed ending only when one of the animals is either killed or manages to flee.
Though officially banned since the 1990s, Dhirio takes place somewhere in Goa pretty much every week, with a typical fight attracting between 300 and 500 people though some garner a turnout of 2,500 or more.  The fights are particularly popular in the coastal areas, though they take place throughout the state.
Awareness of animal rights is growing exponentially worldwide, but here in Goa the BJP government is signaling its desire to make Dhirio legal – defying global trends and sending an undeniable message to police and other would-be enforcers of the current ban that doing nothing is perfectly fine.
Eat, Sleep, Fight, Repeat is a fighter bull's routine in Goa. Bullfight lovers bet heavily on the outcome, but other spectators are lured merely by the thrill of the fight, with the plight of the bulls entering the equation not at all.
Animal rights activist and BJP Leader Maneka Gandhi, Union Minister for Women & Child Development a while back told Streets that "bullfights are run by criminals and anybody who believes in violence as a sport should be taken out of society." She called the move by the government to legalise bullfights "shameful."
Goa Chief Minister Laxmikant Parsekar decided to bestow "traditional status" on bullfighting, giving hope to bullfight enthusiasts that his government would move to legalise the sport. This news comes at the very moment in history when people around the world are rising up against this sort of cruelty toward animals, including in Spain, where the anti-bullfighting movement is gaining steam. Now our chief minister plans to construct stadiums on the lines of Spanish arenas to host bullfights. He has also decided to form a legislative committee to examine whether bullfights can be restarted legally, as he believes bullfights are a traditional sport that could boost tourism revenues.
PETA (People for the Ethical Treatment of Animals) India CEO, Poorva Joshipura is flabbergasted. She said that the chief minister "may not be aware" of a series of court rulings and legislation banning animal cruelty and a Ministry of Environment and Forests and Climate Change notification "declaring that bulls cannot be used as performing animals".
If the BJP government is serious about attracting high-end tourism to the state, flouting the global trends of eco-friendly travel and environmental respect (which includes honouring animals) seems like a poor way to achieve the goal – not to mention the damage done by comments from the state's current Tourism Minister, Dilip Parulekar, belittling the seriousness of rape and other non sequiturs.
A senior tourism official who spoke on condition of anonymity because he was referring to his bosses' behaviour said "the damage done by our own ministers to Goa's iconic status as a tourism destination is irreparable and legalising bullfights will do very little to rectify the problem." He added, "The government should focus on basic priorities like safety of tourists, better transportation, cleanliness, etc which is still a cause of concern."
India's constitution calls for the protection of wildlife and for compassion for all living creatures. Dhirio goes against the constitution and contravenes the Prevention of Cruelty to Animals (PCA) Act of 1960.
However, bull owners and enthusiasts do not feel bullfighting constitutes such cruelty.
Terence Rodrigues, a bull owner from Salcete, wants legalisation and points out that people love to watch the fights. "Bull fights are very popular in Goa. If legalised more people will be able to witness the fights and animals can also be protected, as there will be proper regulations in place. We spend a lot of money for the upkeep and safety of these animals," said Rodrigues
Former President of All Goa Bull Owners Association (AGBOA) Simon Caiado agrees with the chief minister that the fights can boost tourism and revenues, and dismissed claims of cruelty.
"Bullfight is a culture and tradition of Goa. People opposing the fights do not know what Dhirio is. Activists should come and witness the fights, as we take very good care of the bulls and treat them as our pets," said Caiado, who now serves as the technical advisor to AGBOA.
"We've asked the government to intervene and amend the law to legalise Dhirios in Goa. CM has assured us that he will look into the matter and do something about it," added Caiado.
Dr. Manilal Valliyate, Director PETA India, feels that "tradition is never a sufficient justification for cruelty, and a cruel tradition should never be allowed to define a culture. Times and sensibilities have changed, and 'Dhirio' is an inhumane and archaic practice that has no place in the 21st century."
The safety of spectators is also at risk at these fights, due to the raging bulls and rowdy crowds. Recently cops trying to stop a bullfight were assaulted by spectators during a bullfight on the outskirts of Margao. Even the scribes were not spared during the incident and three photojournalists were injured.
To be sure, legalising the fights won't come easily, given the juridical hurdles involved. But prohibiting them on paper has never stopped them from taking place on the sly. Successive governments have lacked the willpower to stop the fights, and law enforcement agencies are afraid of violent clashes with fans.
Of course all this directly violates the law, including a Supreme Court judgment requiring disciplinary action against officials who fail to comply with the prevention of cruelty act. Unfortunately, we now have a government that is not only failing to enforce existing law, but is openly supporting Dhirio. In this scenario, it is the bulls – and the principle of a humane Goa – that pay the price.