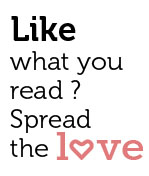 Share
With great excitement, shop Goa Streets announces the arrival of José Lourenço as the Editor of our news & entertainment review. Many of our readers may already be familiar with José and his work. He is one of the state's most devoted champions of Goan culture – from literature and architecture to the preservation of the Konkani language. A founder-member of the Goa Writers group and the author of short stories, ampoule books, blogs, a calendar and whacky quiz cards, José at his core is all about passion. Passion for the written word, for art, for literature and the pursuit of all things creative. We are honoured to have José leading the Goa Streets editorial team.
This issue of Goa Streets is a very special one. We hope we don't get into trouble for revealing a secret known by very few – that the pristine village of Assagao has quietly emerged as one of the trendiest spots in India!
In this issue, do take a look at our stories on: an exhibition of Gond art in Panjim; a shelter that provides a loving home to Goa's abandoned boys; a new graphic book portraying a century-old massacre in Margao; a godly photo exhibition in Dona Paula; the lure of event management as a hot new Goan field; and some very useful tips on how to nurture healthy sexuality in our children and keep them safe from predators. All that's in addition to our pieces on food, nightlife, movies and satire – plus, as usual, our complete listings on absolutely everything you need to know about what to do, see and eat in Goa.
Our goal is to provide world-class journalism and to give you, the reader, a deeply satisfying experience. We hope we are succeeding!
.
.
.