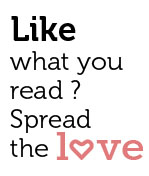 Share
Goa cringed with shame after a seven-year-old was raped by an unknown person in a school toilet at Vasco.
Reacting to the ghastly incident, and an embarrassed state administration set up a special police team to arrest the accused, suspected to be a stranger, who was still at large till late Wednesday evening.
Chief Minister Manohar Parrikar and other top state administration officials rushed to the Vasco school on Jan. 14, to pacify enraged parents and residents who had laid siege to the school.
The people were protesting a delay by the school management in informing the police of the rape.
The police arrested the school headmistress for negligence in duty (she was released a day later) and an unexplained 4-hour delay in filing the first information report.
The minor girl was found in a state of shock after the incident, and school authorities soon learned about the sexual assault.
"The crime branch will probe the rape," Parrikar said, announcing a reward of Rs 50,000 for apprehending the accused.
On Tuesday, a day after the incident, the Goa government called for a meeting with all school managements to establish a mechanism to enhance security at schools.
All security personnel posted at schools will also be mandatorily sensitised about the need for vigil and keeping strangers out of school compounds.
.
.
.