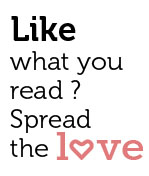 Share
At The Park, pills Calangute
A part from God herself (who said she's a dude?), site is there anything more Divine than lounging on a Goan beach at sunset and savouring a scrumptious seafood platter? Let's face it, clinic though. Seafood in this part of the world can be pretty darn mundane, the same old rawa fried this and masala fried that. What about inspiration? What about passion? Worry not, dear reader, because seafood nirvana is at hand, albeit for only a couple of days more. Until Feb. 15, an exceptional seafood experience can be had at Love Restaurant, the iconic modern world cuisine restaurant at The Park Calangute, which is celebrating an exclusive 'Coastal Seafood Festival' with an all new menu.
For all you Park Virgins out there, read closely. The Park means business when it comes to writing the book on culinary excellence in India. These are the same folks who have given Kolkata (aka Calcutta) a meaningful nightlife (if you don't believe me, Google it), who are not afraid to think and act outside the box, who believe in pushing the hospitality envelope.
This diverse and yet crisp menu offers the Chef's unique contemporary take on the best of Indian coastal preparations of seafood, keeping in mind the importance of plating, freshness, and, of course, the ingredients that smack all the taste buds with accurate flavors – all complemented with a mesmerizing sea view. At first, you can satiate yourself with some exotic coastal appetizers like Whitebait Bezule (crispy whitebait tossed in chilli and curry leaves), Coconut Cream Scallops (marinated in coconut, chilli and cumin cooked over a griddle), curry leaf and lentil crusted shrimps (served with ginger-coconut chutney), crab cakes with Alleppey (a place in Kerala well known for its backwaters and traditional malay food) style mango curry aioli, oyster fitters tossed in a signature kokum sauce and, lest we forget, the crispy squid 'koliwada' (a colony of fishermen in Mumbai) served with tamarind and carom seeds aioli.
One of the best bets (and also among the most innovative ones in my perception) among the starters was the oyster fitters tossed in kokum sauce. The gently spiced up sweetness of the kokum sauce and the oysters together created a symphony of flavours. To be sure, it went incredibly well with my bourbon whiskey on the side. Another game changer was the curry leaves and lentil covered king prawns that took me by surprise. I never would have thought that a preparation so simple could make a prawn-based appetizer so delightful and light at the same time.
What's true about the food is true about The Park. Delicious, elegant and creative, the food is true to the concept of the resort itself. That this hotel is smack on the shores of the Arabian Sea, that its creators believe in the lure of art, that they're not afraid to take risks and do things differently, is reflected in both the boutique hotel concept and the food.
Back to the seafood festival, the main course is where the 'coastal' feel behind the food comes to life. Choose from a variety of fusion offerings like baked red snapper with Kerala rice risotto, sautéed asparagus, and chilli kodumpuli sauce. However, if you're hankering for some Burmese cuisine, check out the banana leaf wrapped 'karimeen' with steamed rice and banana blossom thoran.
There is certainly nothing mundane about this menu. With offerings such as kane fry fish with tempered vegetables, herbed rice and gassi sauce along with a lobster with raw mango gratin, creamed cumin scented potatoes and sautéed broccoli, be sure to come with an appetite. Subtlety abounds in this seafood extravaganza. But so do some explosive coastal varietals, including the crab masala served with kottuparatha and pepper gravy. This festival is for all those who appreciate originality, creativity and delicious food from the sea.
At The Park, Calangute
+91 832 2267600