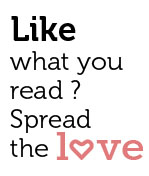 Share
Finding the Good Ones Ain't Easy
It's a familiar story. You visit a distant place and after a while start missing your home food. Goans visiting Mumbai, too, get this feeling, and it's not always easy to satisfy your craving. Many claim to serve Goan food, specially the fish-curry-rice or fish thali, but one bite or look and a Goan can always tell if it's the real thing.
Although a great many Goans are settled in Mumbai, surprisingly the number of exclusively Goan authentic food restaurants is so few you can count them on one hand. And almost all of them are concentrated in south Mumbai. The best of the lot is undoubtedly City Kitchen on Dockyard Road at Ballard Estate, followed by Venice Caterers in Dhobhi Talao, New Martins in Colaba, Snowflakes in Dhobhi Talao and the upmarket Goa Portuguesa in Mahim. No matter what people might say, these are the only Goan food restaurants in Mumbai, though there are a few others which also serve Konkan-style food which also passes off as Goan Hindu food. (Editor's note: If any of our readers disagree with Pedro's assertion, or know of a fantastic Goan joint not on this list, please let us know on our Facebook page or write to us at streets@goastreets.com).
City Kitchen, a stone's throw from CST railway station, is probably more authentic than some of the Goan food restaurants in Goa, according to some old-timers. Felix Flor, a musician living in Bandra, says, "That's because they've maintained the old recipes from when the restaurant started 50 years ago and the cooks, though Goan, don't live in Goa. Food evolves, so Goan food in Goa is evolving, but the recipes which were brought from Goa back then haven't changed in Mumbai." (Another editor's note: Authenticity through time freeze? Interesting!)
If Felix is in the Fort area of Mumbai, he makes it a point to have lunch at City Kitchen. The menu is a small blackboard on which the specials of the day are listed, besides the old favourites. There are never more than 10 dishes on the menu, with fish-curry-rice, beef-curry-rice and pork vindalho the regular dishes. On other days you get pork chops in green masala, fish reichado and some other dishes, all made just like they make it in a Goan home. It was started in 1964 by Sacru Menezes, who won an Olympic gold medal in hockey as part of the Indian team. His daughter Edna now runs the place.
Once a year during Christmas they make the most fantastic and delicious roast suckling pig, in a manner no restaurant in Goa makes these days. And roast turkey with stuffing. So the next time you crave some truly special Goan food on Christmas, my suggestion is head to Mumbai!
Another favourite of Goans in Mumbai is New Martins at Colaba, a hole in the wall just behind the Colaba market. Although the owner, Martin, is Mangalorean Christian, when he started his restaurant around 40 years ago, he had Goan cooks, so the food served ended up as a mix of Goan and East Indian cuisine. The fish-curry-rice is as good as anything anywhere in Goa, as are the pork and beef roast. The chicken vindalho, though a bit on the East Indian side, always has a massive chunk of meat, and his prawn pulao is unbeatable.
New Martins used to be the favourite for Dempo football players when they would visit Mumbai to play in the Rovers Cup, and during lunch you have to queue up outside for a place inside. It's a huge favourite with the media and advertising crowd of south Mumbai who go there for their weekly 'Goan' fix. Says Archana Pajni, an advertising executive working for a media company in Nariman Point, whose sister is married in Goa, "It's the place for Goan food. I love their fish-curry-rice and fried fish."
All at very affordable prices. "I always want to keep my place affordable for the common man," says Martin, "because even I'm a common man who loves my fish-curry-rice." But they don't serve fish reichado.
Venice Caterers and Snowflakes are both in Dhobi Talao, Venice at one end of the dirty Dhobi Talao market, and Snowflakes in a lane at the other end of the market, close to Metro cinema. They, too, have a limited number of dishes and are very easy on the wallet, and yes, the fish reichado at Venice is as good as it gets. They're also known for their beef and pork chilly fry. The place is popular with the Goans in the Dhobi Talao area.
At the other end is Goa Portuguesa in Mahim, started around 22 years ago by Dr Suhas and Deepa Awchat, the wife being a famous champion table tennis player from Panjim. So to please his wife, the good doctor started the most up-market Goan food restaurant in Mumbai. This is where you go for the more exotic fare like xec-xec prawns, crabs and lobsters, besides the regular fish-curry-rice and pork vindalho. Character actor Dalip Tahil says he goes there whenever he gets the cravings for some "tisreaos". Goa Portuguesa is also the only place in Mumbai where you get home-style Goan Saraswat Hindu food. But it does not come cheap.
There are a few other places which claim to serve 'Gomantak' food, but then, that's not quite Goan.
.
.
.