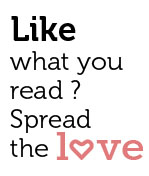 Share
A glimpse of Marquis Beach Resort Goa
Candolim is all set for an electrifying New Year's
New Year's is not just about beginning of a new chapter and a new calendar on the wall. When in Goa, it's also about the coolest parties in town and we at Goa Streets are doing everything we can to make sure you know where they are. So how would you rate your New Year's celebration if it included eight hours of non-stop music for two consecutive nights? In a word, awesome! With 8 of the top international and Indian DJ acts, world-class lighting and sound, and moreover, a perfect setting for a New Year's party on the BEACH, Limbo 2015 is on the money.
Yes, take note of the word and number: Limbo 2015.
Held on the eves of 30th and 31st of December at Marquis Beach Resort, Candolim, Limbo 2015 is one of the most premium New Year's Eve parties in the country, in partnership with youth TV channel, Bindass.  The festival features some of the most iconic artists both from India and abroad to make you break the dance floor in a hellishly good time. Speaking of Hell, the decor has a Heaven & Hell theme, and so does the dress code. This is the best time to unleash the good and the evil side of you, and don some halo hair bands and devil's horns. While the gates will open around 8, the DJ's will be spinning smashing hits till 3 in the morning. And that's not all. The venue is called Marquis Beach Resort for a reason. The reason being that IT'S ON THE BEACH! Can it get any better? (For all you Marquis virgins out there, this place is the absolute bomb – one of the most amazing beach spots in the state, with wide grassy areas and enormous cement platforms).
The party will be burning the beach with bass drops from EDM remixes of Bollywood tracks as well. They call it BEDM or Bollywood Electronic Dance Music. With an evening so powerful and electrifying, you'll barely miss the days from the past year as you dance the night till 2015 is officially on the calendars.
Book your tickets today from www.bookmyshow.in
The artists line-up includes: Electric Panda, Julia Bliss, Dj Paps, Dj Lisa Brown, Dj Ivan, Sartek, Nyk and LLoyd
| | |
| --- | --- |
| Dj Paps | Sartek |
| Nyk | Dj Evan |
| Dj Lisa Brown | Electric Panda |
| Dj Julia Bliss | Dj Lloyd |
| | |