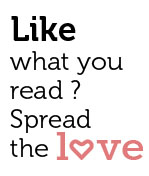 Share
Mining Scam:  Parrikar govt trains guns on cong bigwigs 
The Manohar Parrikar government has trained its guns on Congress politicians involved in the business of mining and export of iron ore, blaming them in an affidavit filed before the Supreme Court of India in the case related to Goa's Rs 35,000 crore illegal mining scam.
In the affidavit filed by the Goa government, Joaquim Alemao, a minister in the previous Congress government who owns mining firms has been named as involved in illegal mining.
The government affidavit also objects to the Central Empowered Committee (CEC) investigation of mining in Goa.
The affidavit said the Goa government favours a committee headed by a retired Supreme Court judge to look into the mining issue.
The state's 170-page affidavit says the Goa government has no problem with the court monitoring the mining issue periodically, but has serious objections to bringing in outside bodies like the CEC.
Mining, which used to contribute 21 per cent to Goa's gross domestic product, stopped after the Supreme Court banned mining and export of iron ore last September, citing the Rs 35,000 crore scam.
 .
.
.