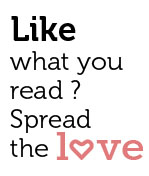 Share
The all girl band Indiva
Weather, Audiences Give Panjim Event A Big Thumbs Up
He had the beat in this head and the rhythm in his soul as he enthralled the crowds on a 'moisty' September night. Remo, Goa's original rock star, cure had the crowds tapping their feet while fans of the legendary musician got groovy next to the stage at the World Tourism Day Celebrations 2013 in Panjim. The star-studded night brought together musicians of different genres and generations.
Ignoring thunderstorm warnings, the young and old descended at the INOX courtyard, which played host to this curtain raiser of the tourism season. 'Water and Tourism – Protecting Our Common Future' was chosen as the theme of the two-day (Sept 27, 28) event organized by Heritage Jazz, the Department of Tourism and Goa Tourism Development Corporation. The goal was to make locals and tourists aware of the need for respecting the environment and not compromising it in the name of tourism.
Varun Carvalho, who has captured everyone's attention with the release of his music video 'Amchem Goa', had this to say, "If Goa's natural beauty is destroyed, we won't have anything to attract tourists to our land. We should stop playing the blame game and be a change in our own small way."
"Music is a powerful medium to reach out to the masses and young musicians should take up this cause," says Varun.
Daryl Vales, from Anjuna, was mesmerized by the performance of the charming four member lady band 'INDIVA'.
Indiva in action
"It feels as if we Goans had enough of the monsoons and were just dying to get out of our homes and enjoy a nice musical evening," he said.
Part of the rationale behind the event – one shared by both Heritage Jazz and the Goa Tourism Development Corporation – was to help change the perception of Goa as a haven for drugs, alcohol and cheap thrills of every kind.
 "Events like these accelerate the process of change in the negative image of the state. They help collaborate a social cause and entertainment," said Nalisha Carrasco, the event's emcee.
Armando Gonsalves, the evening's organizer, explained his reasoning in eloquent terms. "To change the thought process of Goa – to change Panjim into another Berlin – we need to make art, culture and music the chief sources of income. Today, cultural resource is as important as other resources. There are better beaches in Karnataka and Maharashtra, but tourists come for the entire package called Goa and we need to redefine this package so that it doesn't give away our age old yet rich heritage."
Music, cuisine and culture, says Armando, should be the brand ambassadors for tourism in the state. There were plenty of all three present at the World Tourism Day celebrations.
The event featured performances by Jonney B Good with Bushka, Varun Carvalho and The Two Timers of VH1 Fame, Indiva (all women fusion band from Mumbai featuring Shruti Bhava, Hamslka Lyer, Vivienne Pocha and Merlin D'souza), Talking Drums featuring Carlos & Friends, and, of course, Remo Fernandes & the Microwave Papadums.
 "Events like this are the right way for positive publicity. We need real role models that the youth could look up to and emulate so shows like this are an opportunity to showcase to the world what Goa really stands for," said Hema Nagvekar, a fashion designer from Calangute and a die hard Remo Fernandes fan who kept cheering him through the entire program.
Isabella Reast from England, who is down on a vacation with friends, summarized her love for Goa. "When I think Goa, I think vindaloo and violin and the enormous heritage it encapsules. The hospitality and love that exudes from the countryside is so real and warm that it makes me feel like coming back for more every year."
Band menber of Talking Drums 
Hirish Gaekwad, a business student from Mumbai, explains that he is not the typical domestic tourist visiting Goa. "I belong to that section of tourists who actually keep coming back to Goa for the music and food. There is a beat in every street and a flavor sailing from every kitchen window which makes a holiday memorable. I am aware of the negative image that is circulated in the media but I know there are people like me who take the effort in driving down here just for a spiritual rejuvenation of stomach and soul."
We asked Remo Fernandes to give us his take on the event and its meaning. Read on…
The National Media is always labeling Goa as a haven for drugs and women. Can that perception change if we make music and culture the brand ambassadors for tourism in Goa?
It's not about labels and perceptions. It's about making real changes. It's about arresting all drug dealers, even if they involve ministers and their sons. It's about arresting all murderers, instead of giving them protection in police stations. Once that is done, we will send out a real message about being serious in changing Goa for the better and ridding if of the criminals running it.
Once that is done, we can then start working on projecting the good things of Goa. Then, and only then, having a yearly 3-day Goan Music and Dance Festival [everything from traditional folk to contemporary], a Goan cuisine festival, and similar Goan cultural promotions will work.
What is your opinion on the theme of the event "Tourism and Water – Protecting our Common Future"? How important is it for us to protect our water resources?
Themes and slogans are lip-service. Indira Gandhi coined 'Garibi Hatao' in the 70's, and our people are still dying of starvation and malnutrition in 2013. Our Government can't say 'Protect Water' and then allow mining and other industries which pollute our rivers. It is actual action and ground work which count. Protecting our water is as important as protecting our oxygen. We can't live without either.
Jamming on World Tourism Day at Inox