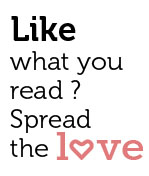 Share
While the Goan monsoons put up a dazzling light-and-sound show outside, it is time for you to grab a cup of steaming coffee, some hot pakodas and catch up with your education on cinema. And here we mean Konkani cinema. Streets hopped around the audio-video shops to see what flicks are available in the local lingo, and came up with 6 noteworthy DVDs. We have some classics in there, from the 70s, as well as some recent films that have gathered a goodly share of eyeballs. DVD costs range from Rs 200 to 300.
1. Amchem Noxib (Our Fate) – 1963
This was just the second Konkani film ever produced, the first being Mogacho Aunddo (Love's Craving) in 1950. Amchem Noxib is a love story featuring the lovely Rita Lobo and the debonair Celestino Alvares (well known as C.Alvares), with some excellent comedy by Anthony Mendes and Antonette Mendes. It was director-musician Frank Fernand's first movie, and gave a boost to the nascent Konkani film industry. Songs like Molbailo Dou (Dew from the Sky) and Don Kallzam (Two Hearts) became hits, and are sung even today at Goan parties and weddings. There's also a lovely English song "I Lost My Heart To You', written by Alfred Rose with Mike Machado on the piano.
2. Nirmonn (Destiny) – 1966
Buoyed by his first film, Frank Fernand, who hailed from Curchorem, belted out his second film with a star cast of Shalini Mardolkar, C.Alvares, comedian Jacint Vaz, Ophelia and others. Shalini plays Claudia, a woman whose husband is lost at sea. Faced with tough times for her children, she marries an insistent suitor, her husband's wealthy friend, whom she doesn't really like. Our shipwrecked C.Alvares returns but remains incognito until the finale of the film. The plot is definitely inspired by Alfred Tennyson's narrative poem Enoch Arden (go Google it!). The film won several awards, three cheers for Konkani again! The teary song 'Claudia', the lullaby 'Dol Mhojea Bai'(Rock a bye my baby) and the comic 'Upkar Korat' (Do me a Favour) are among the hits that still resonate.
 3. Boglantt (False Accusation) – 1975
Produced and directed by Muthukrishnan Das, this film featured the music and lyrics of the very talented Alfred Rose. It starred Prem Kumar, Rita Rose, Souza Ferrao and Rose himself, plus other tiatr artistes. The story was adapted from Prem Kumar's tiatr 'No Vacancy'. A young man Cedric and his destitute mother are persecuted by an evil uncle who rigs up false charges against Cedric, to alienate him from his beloved Marylyn. The magic of the Alfred Rose-Rita Rose duo resounds in songs like 'Novem Voros' (New Year), Tum Mhojem Sukh (You are my Love) and Bizlecho Pavor (The Power of Electricity).
4.  Bhuierantlo Munis (The Caveman) – 1977
If Boglantt showcased Alfred Rose, Bhuierantlo Munis, believed to be the first Konkani colour film, dazzled fans with the music of the great Chris Perry. Produced by Chripton Motion Picture (Chris Perry & Tony Coutinho), this is the saga of a criminal mastermind who operates from a cave in Goa's hills. C.Alvares as the big-time baddy, Ivo Almeida (owner of Longuinhos Restaurant, Margao) as the good guy hero and Helen Pereira as the heroine acted in this classic. The title song is sung by Asha Bhosle, of Bollywood fame. Kiteak Kortai Nokre, Chup Chup Chup and Adeus are among the hit songs of this film.
5. Paltadacho Munis  (The Man Beyond The Bridge) – 2009
We jump forward 32 years to look at a well acclaimed Konkani film directed by Laxmikant Shetgaonkar, based on a story by Mahableshwar Sail. A forest ranger played by Chittaranjan Giri has just lost his wife. He finds a madwoman (Veena Jamkar) in the woods and thus begins a controversial relationship. The cast also includes Prasanthi Talpanker and Vasant Josalkar. Paltadacho Munis was shortlisted for several international film fests, winning many awards. Produced by National Film Development Corporation of India. Using beautiful and surreal Goan landscapes, Shetgaonkar examines our responsibility towards those in need, and also asks when the protection offered can enter questionable territory.
6. O Maria – 2010
Rajendra Talak's fourth film focuses on Goa's tourism industry and the pressures it puts on the state's fragile land resources and its traditional village culture. Maria (Shernaz Patel) is a single woman living with her sick mother (Sulba Arya) at a beachside home, sustaining herself by renting out rooms to tourists. One of her nephews Kevin (Kevin D'Melo) is fond of her, but the other, Jack (Aryan Khedekar) conspires with his mother Philomena (Meenakshi Martins) to sell their ancestral property to a Gujarati builder Jitubhai (Tiku Talsania). Plilomena's brother John (tiatrist Roseferns) has already agreed to this deal, and Maria is pressurized to sell too. Mike (Cory Goldberg), an American tourist staying as a guest with Maria, also gets entangled in this fracas. The villagers rise against the builder, echoing real life events in Goa of late. The music is by Remo Fernandes, with lyrics by Saish Pai Panandikar. Shernaz Patel's Konkani pronunciation is a bit tacky, but the film is one of Talak's better productions.
There are many other great Konkani films of the 70s and 80s, a good number of which are not easily available on DVD. The tiatr industry also churns out many films, notably Prince Jacob's Padri and Roddonaka. If you have enjoyed these 6 Konkani flicks, don't miss the screening of new Konkani short and feature films at this year's International Film Festival at Panjim in December.
'
'
'