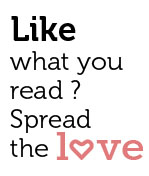 Share
Mini Mushroom Cheese Pies
The best compliment for a cook is a hearty appetite. It is frustrating to put a lot of effort into preparing a lovely dish when you hear from your guests: 'Only a tiny slice, please!' I believe dinner parties are not the right place or time to think of losing weight and dieting. During a recent lunch party at our home, my guests ate almost everything. That made me happy. The Mini Mushroom Cheese Pies vanished almost immediately.
Actually, I had prepared these pies by chance. I had made a spannakopitta, a Greek spinach pie (http://www.mediterraneancooking.in/entrees/spannakopitta), and I had some pastry left over. As I hate waste, I just threw the Mini Mushroom Cheese Pies together without a recipe. They turned out so well, that I decided to make them public. To be sure of the measurements and for the pictures, I made them again yesterday. Amazingly, my son and one of his friends (both teenagers) ate more than half of the two-dozen pies I had made.
These pies deliver a serious amount of calcium, always a good thing. The secret of the taste lies in the combination of three different cheeses; one of them is smoked cheese. Nowadays, you can find smoked Edam or Gouda cheese made in India in many supermarkets. I mixed this cheese with 'mozzarella' and goat cheese also of Indian provenance.
These Mini Pies are a great starter for a dinner party or a simple snack. You can prepare them in advance and just heat them in the oven before serving.
Pie Moulds
Mini Cheese Mushroom Pies
Ingredients (for 24 small pies):
3 cups whole-wheat flour
6 tablespoons olive oil
8 tablespoons cold water
300 grams cheese, preferably three different kinds, one of them smoked cheese
2 eggs
½ cup cream
200 grams white button mushrooms
2 cloves garlic
butter or ghee for the pie moulds
salt
pepper
Method:
I am not an expert on short crust pastry but this savoury version works well for me. It is important not to over mix the ingredients. You don't want to activate the gluten in the flour, which makes pastry hard. Pour the flour into a bowl; add the olive oil, the water and half a teaspoon salt. Mix everything with a spoon first and then bring the dough together with kneading it by hand – only until you have dough that sticks together. You might need to add some more water. Never mind if it is not completely smooth. Cover it with cling film and let it rest in the fridge for at least 30 minutes. This helps the pastry shells from shrinking in your pie moulds.
The next step is preparing the filling. While watching Heston Blumenthal on TV, I learned that it is better to grate cheese finely when you want it to melt smoothly. Actually, that is a great tip. Sometimes, little things like this decide if a dish turns out just nice or great. Anyway, grate the cheese on the fine side of a cheese grater. I cannot do this with my Philips Blender because the holes of the grating disc are too big. Place the grated cheese into a bowl.
Peel the mushrooms, give them a quick rinse and chop them into fine cubes. If your mushrooms are clean, you might not have to peel them. I prefer to peel them. Just don't bath them in water: Mushrooms are like sponges; they soak up the liquid and taste horrible. Add the mushrooms to the grated cheese. Crack the eggs into the bowl. Clean the garlic, crush it and add it to the bowl. If you don't like garlic just omit it. Add the cream, a pinch of salt (be careful if you have used salty cheese) and freshly grated pepper according to taste. Mix everything well together. You should have quite a solid mix. You don't want it to be runny. This would turn the pastry shells soggy because we don't blind bake them.
Now it is time to prepare the moulds. I use trays with small muffin moulds for this recipe. You can use any moulds or ramekins that you have in your kitchen. It is important to grease them properly with butter or ghee so the pies come out easily after baking.
Take the dough from the fridge and roll it out on a flat surface dusted with flour. If the dough cracks, try spreading cling film over it before rolling. That works most of the times. Take a glass that is big enough to cover the bottom and the sides of your moulds. Cut out circles with the glass and tease the dough gently into the moulds.
Preheat your oven to 190 degrees. Fill the mushroom cheese mix into the pastry shells and bake them in the oven for around 35 minutes, until they are golden brown on the top. I give them a few minutes under the grill in my gas oven to make sure they are properly cooked from the top. Remember that baking times vary according to your oven. The pies are done when they look cooked and there is a tiny gap between the pastry shells and the mould. Enjoy!
Take your daily dose of calcium!
Calcium is one of the most important minerals for our bodies. They are needed for many different functions, but I guess the most important is the health of our bones and teeth. Teenagers especially need a lot of calcium to grow healthy bones. Also elderly people need quite a bit of calcium to avoid osteoporosis (check the list below).
Cheese contains on average around 1000 milligrams of calcium per 100 grams. If you consume 150 grams of cheese every day, you meet your daily requirements. Of course, cheese and other dairy products are not the only sources for calcium but they are the most easily available. Small fishes like anchovies and sardines deliver around 400 milligrams of calcium per 100 grams. Calcium rich foods for vegetarians are broccoli, spinach, sesame seeds and other nuts.
Our bodies absorb calcium easily when they are young. However, you need vitamin D to be able to really use the calcium in your diet. Don't be afraid of the sun. Around 15 to 20 minutes of direct sunlight helps your bodies to produce enough vitamin D. Recently, scientists discovered more benefits of high calcium intake. It may prevent weight gain because it helps the body to burn fat. It also shows beneficial effects with PMS, cancer prevention, high blood pressure and cardiovascular disease.
The Recommended Dietary Allowance (RDA) of calcium:

Children (ages 1-3): 500 milligrams per day
Children (ages 4-8): 800 milligrams per day
Youth (ages 9-18): 1300 milligrams per day
Adults (ages 19-50): 1000 milligrams per day
Adults (ages 51 or older): 1200 milligrams per day
The Brew Meister and his support team