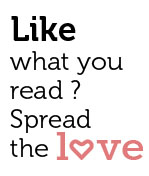 Share
Amidst the rush to celebrate New Year, treat representatives of several key sectors have hurriedly announced their resolutions for 2013 in an effort make the year a lot more productive than the year gone by.
Even before the last gong of 2012 struck, pill the real estate developers association of Goa led by Acre D'souza announced an out-of-the-box solution for Goa's land scarcity problems.
"We have asked the Goa government to dam the Mandovi upstream, pharm so that the riverbed could be used for real estate development," Acre said.
It makes a lot of sense, he said, considering Goa's fish famine.
"If there's no fish in the river, what's the point of having it?" he said.
A dried Mandovi bed can be parcelled between leading real estate developers, so that high-end self-contained closed gated communities could be developed there under the marketing pitch: "Why live BY the Mandovi when you can live IN it?"
"These properties would sell like hotcakes and if they don't, we could always bring back the Mandovi and cover the houses back up with water. You'd never know they were even there!" he said.
Not to be outdone, the mining lobby also unleashed a slew of resolutions for 2013. A Goa Mineral Ore Exporters Association (GMOEA) spokesperson said that in view of the rising tide of dissent against illegal mining in Goa's hinterland, efforts were being made to start mining in Panjim.
"The mining belt is exhausted and is pockmarked with so many open cast operations anyway. The Altinho hill is sitting on a rich deposit of ore, around 100 million tons if I am not mistaken," the spokesperson said, adding that highest deposit lay under the chief minister's bungalow.
True, many old Portuguese homes of great historical significance would have to be torn down to make room for the excavators.
"If it's a choice between ripping up the landscape or tearing down historic structures, let's go for the latter," the spokesperson said.
The spokesperson said that former chief minister Kigambar Damat, when he was in office, had commissioned a study of the amount of ore under the posh Altinho hillock.
"That is commitment. Damat loved ore so much, that his day would not start, until a sprinkle of red ore appeared on his fried egg," the spokesperson said. "Ore is crunchier. And does not go soft as compared to crushed pepper," he said.
Meanwhile, Chief Minister Manmohan Pallikar in his New Year speech said that after unleashing his charm offensive on women with a host of financial schemes, his government now would now focus on pleasing men.
"The housewives got an inflation allowance. My resolution is to create an allowance for men to offset rising prices of beer in the near future. With mining jobs lost and the tourist season not very encouraging, cheap beer should also help ease the pain," Pallikar said.
DISCLAIMER: The article on this page is satire and is not in anyway factual. This is only a humorous and satirical take on the events unfolding around us. We do not in anyway intend to offend any individual or institution through our satires and regret any offence caused inadvertently.